Sion claim court win invalidates Celtic participation
Last updated on .From the section Football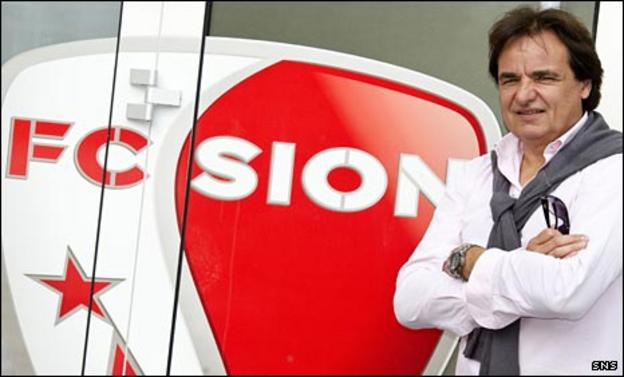 Sion claim they have won a court injunction that invalidates Atletico Madrid's 2-0 victory over Celtic and Udinese's 2-1 defeat of Rennes.
The Swiss Cup winners say the ruling in Uefa's home canton (state) of Vaud means Europea League Group I is invalid if the Swiss side are excluded.
Uefa threw Sion out of the competition for fielding ineligible players.
And Sion lost an appeal against the decision by European football's governing body.
Celtic were reinstated to the tournament despite losing 3-1 on aggregate to the Swiss in their play-off to qualify for the group stage.
But Sion owner Christian Constantin vowed to continue to battle the decision and has returned to the domestic courts in his home country, where Uefa is based.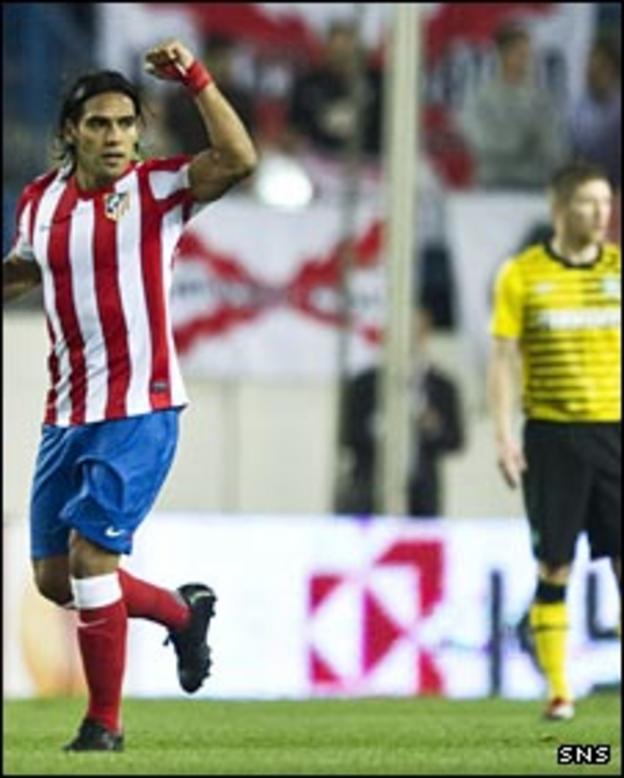 Uefa, which had ignored a previous domestic court victory by Sion, said it was not represented in court and had no comment on Sion's latest legal action.
However, Fifa's world football statutes forbid clubs going to civil courts to settle disputes.
Sion shelved plans to fly to Spain for Thursday's tie against Atletico Madrid in defiance of Uefa's ruling.
Instead, they announced that they would be seeking 4m euros in compensation through the civil courts.
They also suggested that they would pursue the matter with the Court of Arbitration for Sport.
The dispute began after Sion signed five players this summer despite a transfer ban imposed by Fifa after breaching rules over the signing of Egypt goalkeeper Essam El-Hadary three years ago.
Sion claimed they had already served their suspension and a Swiss court decision prompted their home football association to allow the players to be fielded in domestic competition.
However, Uefa claims that the ban was still in place and ruled that the players were ineligible for the Europa League games.