Plymouth Argyle manager Peter Reid quits
Last updated on .From the section Football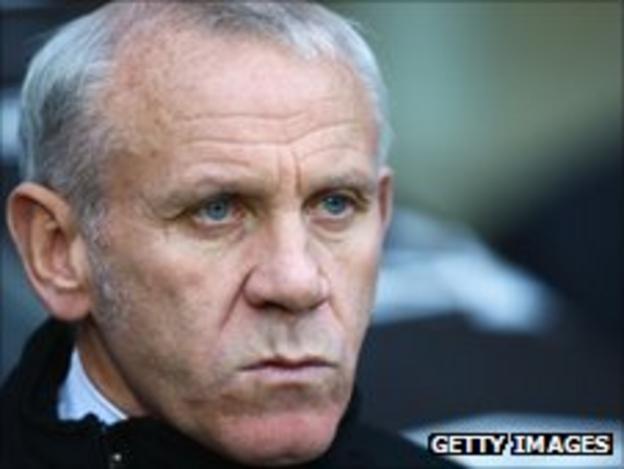 Plymouth Argyle manager Peter Reid has left the club.
The announcement about Mr Reid, who joined as manager at the beginning of the 2010-11 season, was made on the team's official website.
Acting chairman Peter Ridsdale said he left with "unreserved thanks for his contribution in helping keep the club alive during this turbulent period".
Argyle are currently bottom of the Football League. Mr Reid has been unavailable for comment.
Mr Ridsdale said: "It is crucial that we give ourselves time to attempt to preserve Football League status and therefore it is felt that a change of manager now is the only option.
"An announcement will be made within the 24 hours with regard to interim arrangements for the management of the first team."
Plymouth Argyle's players had their wages deferred again last week as they wait for the club to be taken over.
Players had threatened to go on strike last month after being asked to forgo their pay.
The squad has not been paid in full since the end of last year after the club went into administration.
Last Friday, Argyle bidder James Brent said he was still on course to bid to take over the club.