Ben Futcher brings Mansfield Town stability - Paul Cox
Last updated on .From the section Football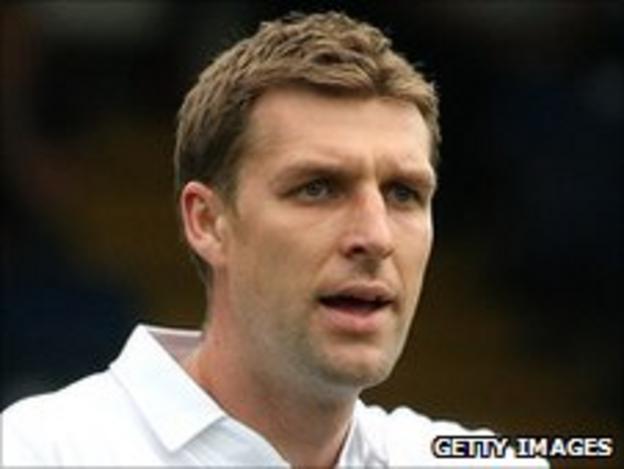 Mansfield Town manager Paul Cox says on-loan defender Ben Futcher brings stability to his side.
Futcher, 30, whose spell from Bury has been extended to 5 November, has helped the Stags to fourth in the table.
Cox said: "Ben's not just been a good player for us on the field, he's been a great lad in the dressing room.
"He's brought stability to our back four and it's no coincidence that we haven't conceded many goals since he's been here."
Futcher has made seven appearances for the Stags this season and scored in Saturday's
Cox was also keen to pay tribute to Bury manager and former Stags player Richie Barker for agreeing to extend the loan.
"Richie's also been really good to us. I've spoken to him a number of times and he's really given us a helping hand," Cox added.
"Ben's been one of the cogs in there who's helped us achieve one or two results of late."
Futcher signed a one-year contract extension with Bury in the summer.