Former Shrewsbury striker predicts Arsenal cup upset
Last updated on .From the section Football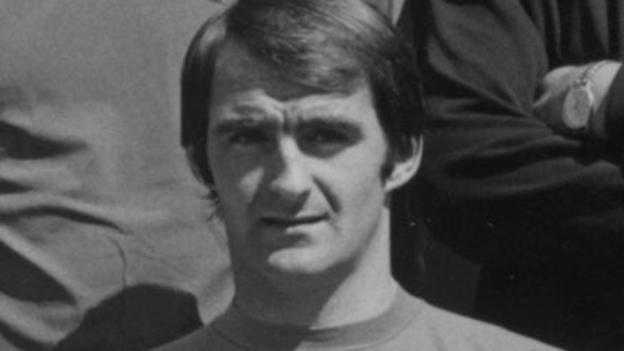 Former Shrewsbury Town striker Frank Clarke predicts a cup upset when Shrewsbury Town take on Arsenal in the Carling Cup.
Clarke, 69, was part of the Town side that played against the Gunners in their first ever encounter, 43 years ago.
"I missed a good chance in the first game, I hit it over the bar, I should have scored, I never slept that night," Clarke told BBC Radio Shropshire.
Shrewsbury held Arsenal to a 1-1 draw in the third round of the FA Cup at Gay Meadow before Arsenal won the replay 2-0.
Peter Dolby scored a late equaliser at the Meadow to earn a replay at Highbury.
"I remember getting to Highbury, we put our things in the dressing room and we went out onto the pitch and I said to the others look at this beautiful pitch. We gave them a really good game on that day."
The Shrews lost in front of over 41,000 people on that day but now 43 years on, Clarke predicts the current side can go one better than the 1960's team.
"I think Shrewsbury have a good side. The Arsenal manager Arsene Wenger is under pressure and he'll put out a decent side because of the latest run of results. If Shrewsbury beat them, I think his job will be on the line," he added.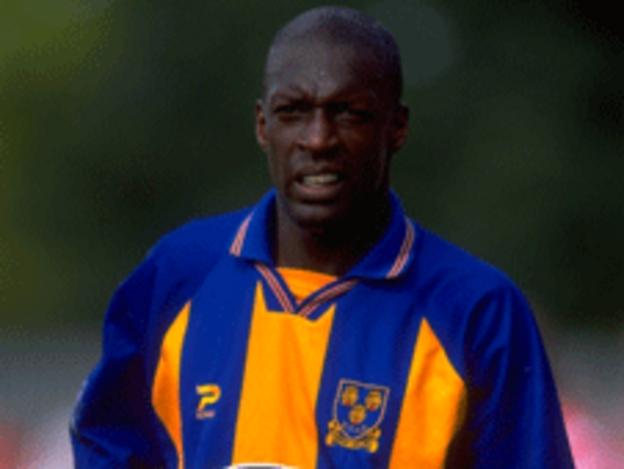 Shrewsbury booked their place in the third round of the Carling Cup after impressive victories over Derby County and Swansea City.
The only other time the clubs have played each other was back in 1991, again in the FA Cup. Mickey Brown was part of the side that suffered a narrow 1-0 defeat at the Gay Meadow.
Over 12,500 fans packed into the Meadow on that night causing the kick-off to be delayed because of the capacity crowd.
Brown said: "We held on to the last 10 minutes, when Mickey Thomas scored a late winner past Ken Hughes. I think Arsenal went on to win the league that year. It was an amazing atmosphere, you don't realise it at the time, but looking back, that was a great game to be involved in against the likes of Tony Adams.
"I'm hoping the side now can do as well as we did that night, even though we lost 1-0. The players have got to relish every moment, they've got nothing to lose."
Listen to full match coverage of Arsenal against Shrewsbury Town in the Carling Cup with all the build up from the Emirates from 1800 BST on BBC Radio Shropshire 96 fm.