Tisdale wants to see more confidence in Exeter squad
Last updated on .From the section Football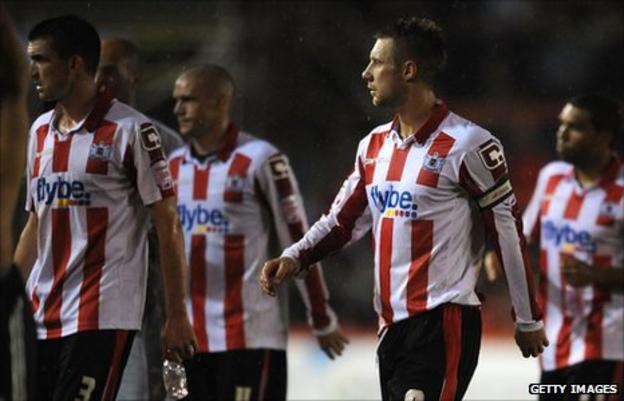 Exeter City boss Paul Tisdale says his side must keep their confidence after their third defeat in four matches.
"When you're in a spell like we are, which is a team lacking the ability to score a goal, you can be fragile," he told BBC Radio Devon.
"We've got to find a way of retaining the confidence and that'll be our defining issue now over the next three or four weeks."
Tisdale felt his side began the match well but, after conceding the first goal, lost their way.
"They scored the goal and it seemed to affect us.
"I guess that's the consequence of being a team that's lacking a bit of resolve off the back of some poor results and I could see the confidence ebb out of us very quickly," he said.
And Tisdale says the only people who can get his side out of the predicament they are in is the players themselves.
"That's the rut we're in at the moment and the only way we're going to get through it is by carrying on and not giving into it.
"I think it's down to the players. The players need to get through this and stick with it themselves, there's only so much work we can do on the training ground."