Craig Levein repeats admiration for Danny Swanson
Last updated on .From the section Football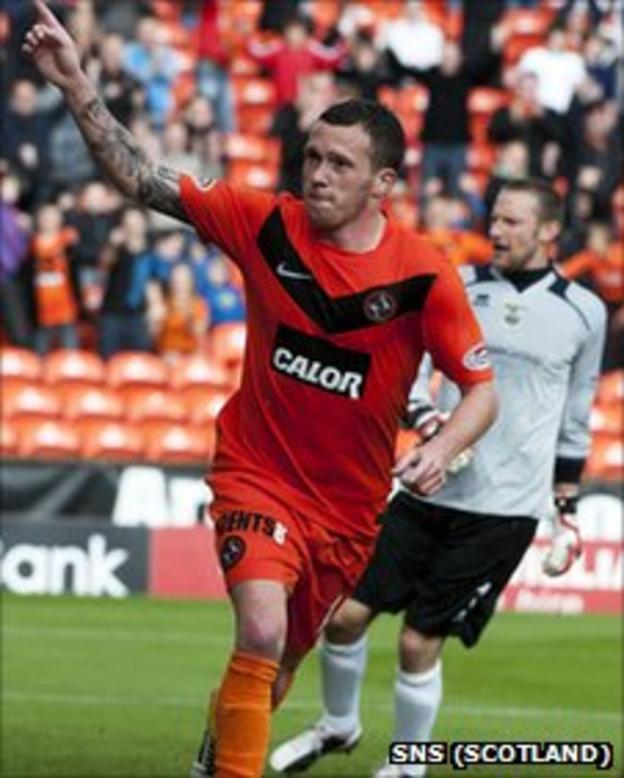 Scotland coach Craig Levein is likely to call up Danny Swanson if the tricky Dundee United midfielder can steer clear of injuries.
Levein signed the 24-year-old during his time in charge at Tannadice and told BBC Scotland's Sportscene: "I'm a huge admirer of him.
"I've said on a number of occasions that he's without doubt the most talented player that I've worked with.
"And I think he has the potential to be an international player."
Swanson caught the eye in United's 3-1 win over Inverness on Saturday, scoring one of the goals and showing flashes of attacking menace throughout.
Analysing the midfielder's performance for BBC Scotland, Levein added: "He's an exciting player. He gets the ball, drives at people and creates opportunities.
"When Danny and Craig Conway played together and were at the top of their game, United were almost unbeatable.
"But he's had so many injury problems and he's not really had a chance in the last year to play as regularly as he would like.
"I had plans to get him involved in the Carling Cup [tournament in Dublin in May], but he was bothered by injuries again."