Manchester City start global search for Garry Cook replacement
By Alistair Magowan
BBC Sport
Last updated on .From the section Football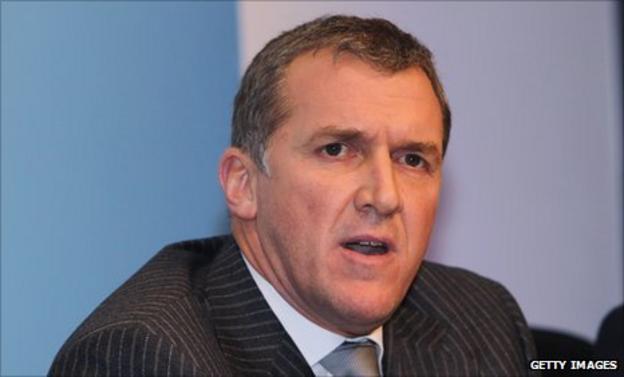 Manchester City chief Brian Marwood says the club were "rocked" by chief executive Garry Cook's departure - and will scan the globe for a replacement.
Marwood said: "It will take as long as it needs to get the right person.
"That search will be worldwide and we will have somebody that will take forward the great work that has been carried out over the last three years."
Cook, who was appointed in May 2008, said he quit the club after what he called an "error of judgement". When the email first came to light Cook said his account had been hacked.
Despite that, chief football operations officer Marwood said Cook still had a good relationship with the club.
He told BBC Sport: "[Cook's departure] was a massive shame from a club point of view and a personal point of view.
"The whole club was rocked by what happened.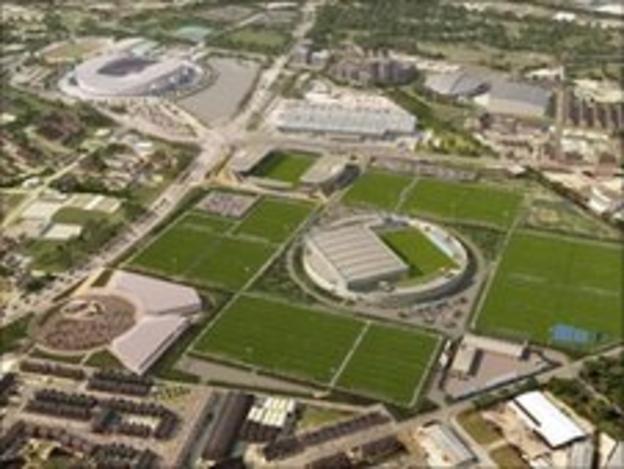 "I think everybody in football and close to the club are fully aware of what he has achieved - and what the club has achieved in these three years. As the chairman said, he will always be welcome at this football club."
Executive director John MacBeath has taken the reins whilst City seek Cook's successor.
But in the interim period there has been no let-up in City's ambition, as Marwood unveiled plans for a grand training complex next to the Etihad Stadium.
The club have submitted a planning application after a six-week consultation period for the 80-acre site which will include 15 pitches, a 7,000 seat arena and accommodation for first-team and academy players.
"This could be the most important investment the club has ever made under its new ownership," Marwood added.
"This is part of a 10-year strategy for long-term sustainable success. Phase one culminated in the club winning the FA Cup and qualifying for the Champions League last season. This signals the beginning of the next phase.
"We know that youth development has to be at the heart of this club. Investment in the transfer market has helped us reach a certain level - to stay it will take investment in player development, welfare and top-class facilities."