Congo's Matt Moussilou banned for fight with opponent
Last updated on .From the section Football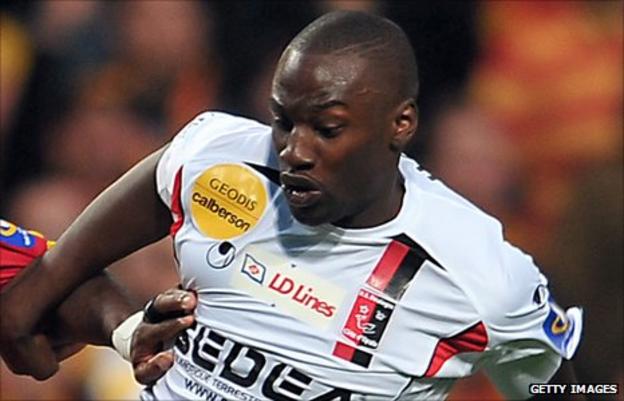 The Swiss league has given Congo-Brazzaville and Lausanne Sports forward Matt Moussilou a four-match ban for fighting in a stadium car park.
He claims that the opponent Vincent Ruefli from Servette racially abused him during the game on 6 August.
The league says its disciplinary panel is now investigating defender Vincent Ruefli over his part in the incident.
Lausanne said 29-year-old Moussilou reported being racially insulted by Ruefli during Servette's 4-2 home win.
The Swiss League says it was "clearly established" that Moussilou punched Ruefli in the face later in the Stade de Geneve players' parking area.
Witnesses reported that Moussilou was boarding the Lausanne bus when he saw the 23-year-old Swiss and demanded an explanation for slurs about his race and family.