Bath City chairman Rigby backs manager Adie Britton
Last updated on .From the section Football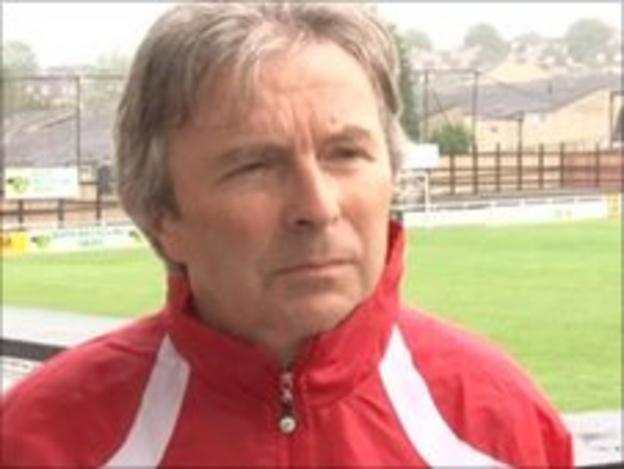 Bath City chairman Manda Rigby has insisted manager Adie Britton is under no pressure despite his side's poor run of results this season.
"The only pressure on Adie is the pressure he puts on himself," she told the BBC's Non-League Football Show.
"There's no need to put pressure on him to motivate him. He's one of the most focused people I know."
Former assistant boss Britton took over as full-time manager at Bath in October 2008 and the following season led them to promotion from Blue Square South.
Last season they finished 10th in the table - the highest placed part-time side in non-league.
"Adie has a track record and a pedigree that is second to none," added Rigby. "If anyone has earned a right to stay and turn round a situation it's him.
"If we were playing badly I think everyone would be a lot more worried. At the moment, we may be bottom of the league but I'm very proud of the team and Adie in how the are responding to what has been a depressing set of results.
"The things that need to be changed are changing and the things that don't, we've got the faith to keep going with them.
"The amount of support he and the team have got [from fans] is phenomenal and mainly because we've maybe punched above our weight, if you look at the budget we've got.
"What he and the team have achieved is nothing short of miraculous.
"What we need to do is translate our great performances into some results."