Bristol Academy facing £10k losses for Champions League
Last updated on .From the section Football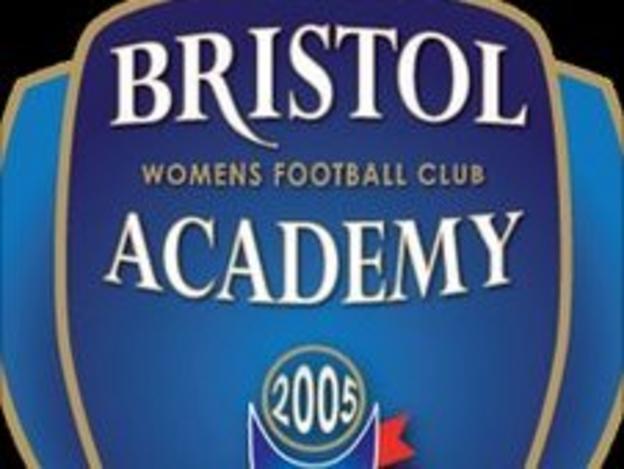 Bristol Academy are set to make a £10,000 loss by competing in the Women's Champions League.
They qualified for the competition after reaching the FA Cup final and were drawn against Russian side FC Energiya Voronezh in the last 32.
"This one has really chucked us a few problems," chairman Simon Arnold told BBC Radio Bristol.
"We're looking at a £10,000 shortfall which is a disaster for a new club in its first year."
He continued: "We've got to get ourselves to Moscow then get ourselves down 500km south to get to their place.
"And then when they come over here we have to host them in a hotel, provide bus travel and host the game so the financial aspect of it is a challenge to say the least.
"If we had got Paris Saint-Germain or Milan it would have been fantastic, we may have even pocketed some cash.
"We get a little bit of money from Uefa but when you think of the money in the men's Champions League we are falling a long way short which leaves us with a financial struggle."
Bristol, who finished fifth in the Women's Super League this season, will face the five-time Russian Women's Premier League champions at Ashton Gate in the first leg on Thursday, 29 September.
The return leg will be held in Voronezh on Wednesday, 5 October.
Arnold added: "The girls, the team, the board have all pulled together. It's just been a whirlwind.
"To have Champions League football in Bristol is a dream I'd never thought I'd see."