Cardiff City boss Malky Mackay hails 'model pro' Stephen McPhail
Last updated on .From the section Football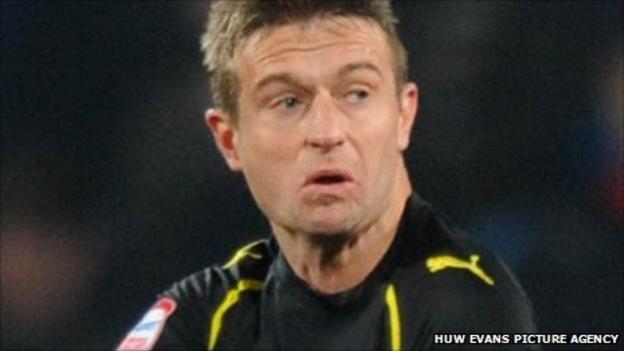 Cardiff City manager Malky Mackay has praised midfielder Stephen McPhail's strength of character in adversity.
But the Irishman is set to feature for the first time this season on Wednesday against Leicester in the Carling Cup.
"It's a measure of the man in terms of how he goes about, not just his job, but his daily life," said Mackay.
"I think it's a testament to his character and the focus that he's got in his own profession to get back playing football at Championship level."
Former Leeds and Barnsley player McPhail has endured a difficult two years after being diagnosed with stage one MALT lymphoma in November 2009.
The 31-year-old, who has made over 150 appearances for the Bluebirds, had cancer treatment after a lump was removed from his neck.
And his preparations for the current season were disrupted by the debilitating Sjogren's Syndrome.
But despite his problems, McPhail's manager has praised the Republic of Ireland international's determination to return to Cardiff's first team.
"Stephen has been a model professional since day one that I came in here," said Mackay.
"He's had an awful lot on his plate to deal with in the last 18 months and certainly since I've been here he's also had his problems.
"It's not been easy for him but he's got an awful lot of support at this football club and it's great that he's going to be back in a blue jersey."
To aid his recovery, McPhail has undergone a separate, tailored training regime.
"Our medical team have been caring for him every day and making sure that various tests are done," said Mackay.
"Our sports science team have been making sure there are days to push and days to rest off him.
"We've got him back to the point where we've managed to get him into reserve games and coax the minutes up to the point where he's been able to fully train with us regularly.
"Now he gets involved in a first team game which is fantastic.
"It's like signing a new player. I've got a real quality player who I've never used and who has been sitting on the sidelines.
"[It's] great that we get another quality footballer back into the club again."