Newcastle boss Alan Pardew warned over future conduct
Last updated on .From the section Football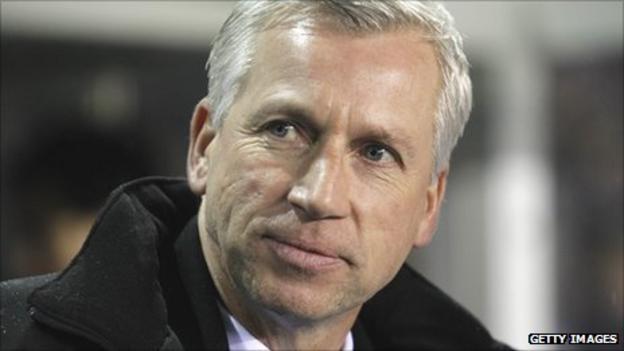 Newcastle manager Alan Pardew has been warned as to his future conduct by the Football Association.
Pardew was quoted in several newspapers as saying: "The referee needs to make sure he referees the game from a completely neutral point of view."
The 50-year-old had denied the charge.
The remarks were made with reference to then Newcastle player Joey Barton, who has since moved to Queens Park Rangers.
After the high-profile midfielder had been the subject of much debate in the media following his involvement in an opening-day clash with Arsenal striker Gervinho, the Magpies boss feared his player could be singled out "because Joey has been in the press a fair bit this week and I'm sure he will get a mention in Sunderland's game plan."
Manchester United manager Alex Ferguson and then Chelsea boss Carlo Ancelotti both fell foul of the same FA rule last season after comments they made about Webb on the eve of a match between the two.