Several African minnows make big moves on the rankings
Last updated on .From the section Football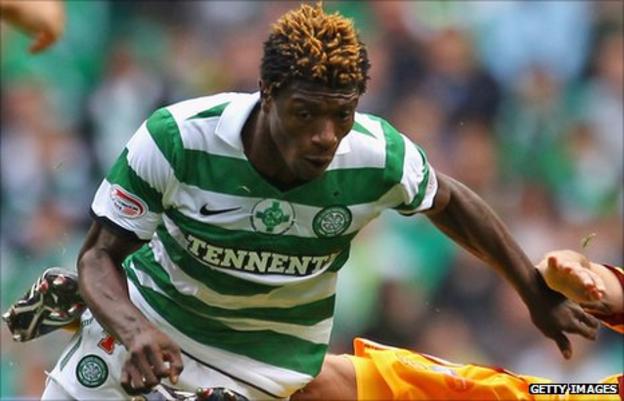 Sierra Leone and Namibia have both moved up 24 places in the latest Fifa World Rankings while the biggest movers are Togo, who are up 26 spots.
The Leone Stars are now 68 on the global list and 16 on the continent thanks mainly to their 2-1 win over Egypt in a 2012 Africa Cup of Nations qualifier.
Namibia are now 30th in Africa and 119 on the overall list, while Togo's move takes them to 95 and 25 on the respective lists.
Lesotho's move of 18 places comes despite the country not being involved in qualifying for next year's Nations Cup.
Seydou Keita's return not only inspired Mali to a 3-0 win over Cape Verde in a Nations Cup qualifier but also saw them gain 19 places in the rankings.
Ivory Coast remain the top ranked side in Africa, but drop one place in the world from last month's list to 16.
Losses in Nations Cup qualifiers in September saw Cape Verde, Botswana, Mozambique and The Gambia all suffer significant drops on the list.
World Cup winners Spain regained the top spot on the global rankings as they leapfrogged The Netherlands.
Africa's Top Ten (global ranking in brackets):
1. Ivory Coast (16)
2. Egypt (36)
3. Ghana (37)
4. Burkina Faso (41)
5. Senegal (42)
6. Nigeria (43)
7. Algeria (46)
8. Cameroon (48)
9. South Africa (51)
10. Morocco (59)