Jill Scott calls for positive England approach
Last updated on .From the section Football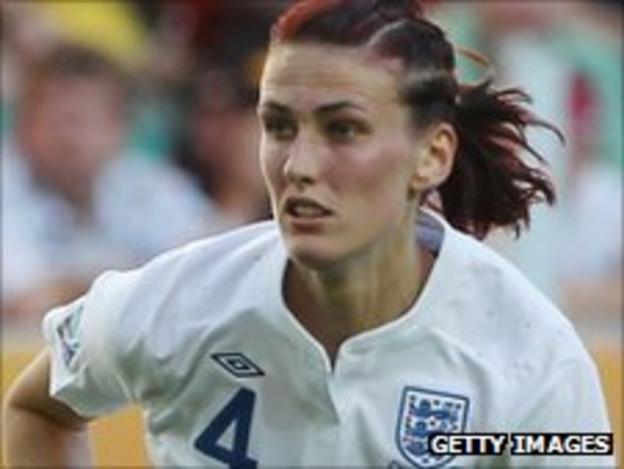 Everton midfielder Jill Scott believes England will improve on their 2-2 draw in Serbia on Saturday by beating Slovenia at home on Thursday.
Scott said the players must keep their spirits high during the Euro 2013 qualifiers, despite a hard season.
"I think it has been tough and we don't feel like we've had a break for a while now," Scott told BBC Radio Merseyside.
"Obviously fatigue is going to set in at some point but we don't want to use that as an excuse."
Scott continued: "We didn't get it exactly right on Saturday, but hopefully we can get back to work on Thursday and put it right. We should beat teams like Serbia and Slovenia."
England reached the quarter-finals of the 2011 Women's World Cup in Germany in July, only to be knocked out on penalties by France.
Hope Powell's side are favourites to win their Euro 2013 qualifying group and progress to the finals in Sweden.
Scott says after the opening group match in Serbia did not go to plan, England needed to refocus against Slovenia at the County Ground.
"We're disappointed not to have got three points against Serbia but we feel like we can go on from there," said the former Sunderland player.
"If you look at it on the positive side it's a point on the board and we can just push on now and try and win the next one.
"I think the girls will be looking forward to being back on home soil and looking to get the three points."