Wycombe Wanderer's Kevin Betsy to play in cast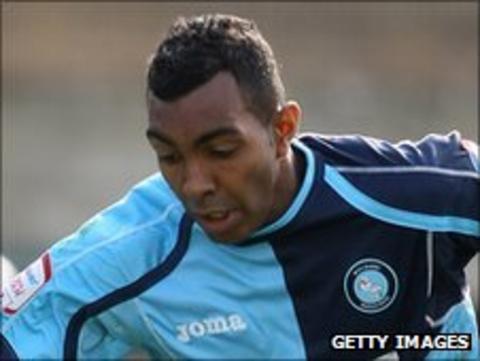 Wycombe Wanderers midfielder Kevin Betsy is set to play with his hand in a protective cast for the next six weeks.
The 33-year-old broke his left hand in last week's 1-0 loss at Yeovil, but does not require surgery.
Defender Dave Winfield has been given the all clear to return to training in early October, following an operation on his groin.
And striker Matt McClure will see his surgeon on Monday to discuss his rehabilitation from a dislocated ankle.