Fifa denies Issa Hayatou is head of Olympic football
Last updated on .From the section Football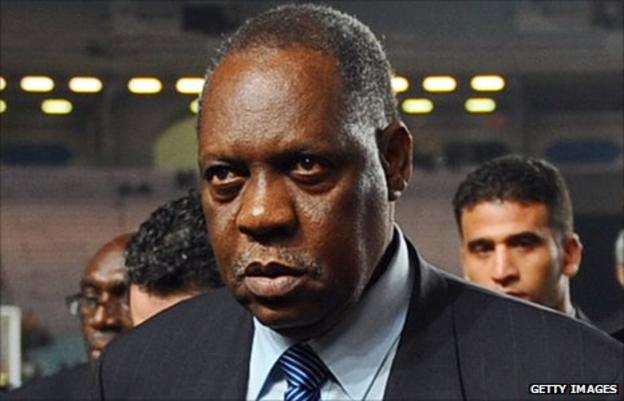 Football's world governing body Fifa has denied that Issa Hayatou has been named head of the organising committee for the sport's Olympic tournaments.
Confederation of African Football (Caf) president Hayatou would have been a controversial choice.
He has twice faced allegations of corruption, which he has denied, in the last year.
Hayatou has also been a member of the International Olympic Committee (IOC) since 2001 and previously chaired Fifa's Olympics committee from 1992 to 2006. He is still under investigation for corruption by the IOC's ethics commission.
"The ethics commission is independent but my understanding is that the investigation is still continuing," an IOC spokesman said.
Hayatou denies claims made by BBC television programme Panorama that he took 100,000 French francs (£12,900) from now-defunct Fifa marketing partners ISL in the 1990s.
He insists the money was a payment towards Caf's 40th anniversary celebrations.