Owen Coyle backs under-fire Arsenal boss Arsene Wenger
Last updated on .From the section Football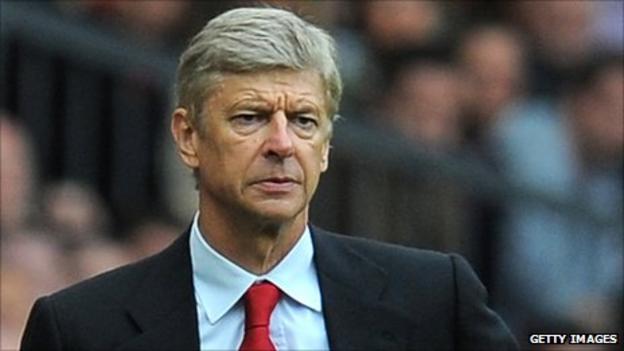 Owen Coyle has rushed to defend under-fire Arsenal boss Arsene Wenger ahead of Saturday's Premier League meeting.
Pressure has been mounting on the Frenchman after Arsenal's worst start to a season in 58 years, culminating in Manchester United and Blackburn Rovers beating them 8-2 and 4-3 respectively.
But the Bolton boss described his opposite number as "one of the best managers in world football.
"I am a huge admirer of Arsene Wenger. He is the perfect fit for Arsenal."
Coyle added: "Maybe if he had the same resources as other managers of the biggest clubs, you would see an Arsenal side with different personnel.
"Yes, they would like a trophy, but look at the players he has brought to the club."
The two managers clashed earlier in the season over the valuation of Wanderers' defender Gary Cahill, who failed to secure a move away from the Reebok Stadium before the transfer window closed in August.
Coyle described the Gunners' valuation as "derisory" but insisted there will be no hard feeling when the two meet at the Emirates.
He said: "I have come up against him many times and there will be no tension.
"We have to accept football is a game of opinions and criticism comes along the way."
Arsenal go into the game looking for only their second Premier League win of the season. Their sole victory came in their last home match again Swansea City, when Andrey Arshavin's 40th-minute strike was enough to secure the three points.