Southend United boss Paul Sturrock to stamp out 'petulance'
Last updated on .From the section Football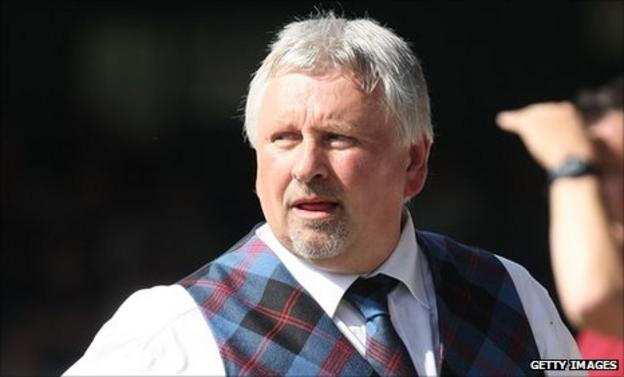 Southend United boss Paul Sturrock has vowed to clamp down on his side's disciplinary record.
The Shrimpers have been charged twice this term with failing to control their players, and have received the highest number of bookings in League Two.
"We've had two of these fracas. I'm going to have a word with the whole squad," Sturrock told BBC Essex.
"Football's a tight game financially. I'm not going to stand for us paying silly fines for petulance."
Southend were fined £1,000 for their part in an incident at the end of August's win at Port vale and are currently waiting on the result of a similar charge for the hot-tempered affair against Plymouth last week.
Sturrock had also previously admitted his side were involved in a tunnel bust-up against Accrington earlier in the season.
And now he intends to crack down on his side's behaviour after they collected 23 bookings in their first nine league games, with Ryan Hall, Anthony Grant and Bilel Mohsni collecting over half between them.
"We've had a big discussion with the squad. We're sitting here at the moment with 23 yellow cards," said the Scot.
"If you condense that down to three players it's 13, so it doesn't take a rocket scientist to work out I'm going to have to have words with them as well.
"We're not a dirty team. Nobody can accuse us of that, but some of those tackles are not the best.
"And anyone who gets silly bookings for un-gentlemanly dissent, I'll come down really heavy on."