Peter Ridsdale to leave Plymouth Argyle
Last updated on .From the section Football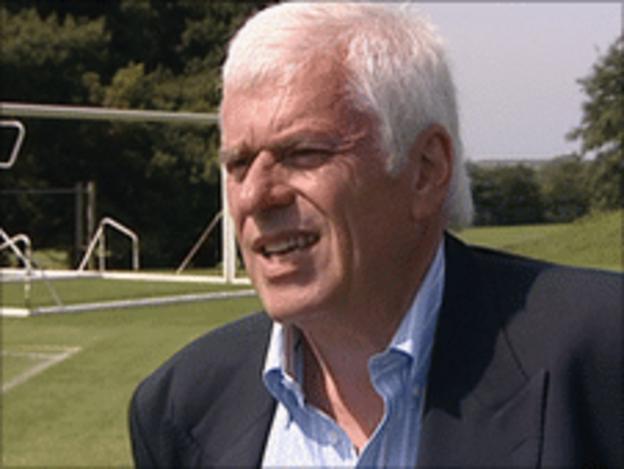 Peter Ridsdale is to step down from his involvement with Plymouth Argyle once James Brent takes over the club.
Acting chairman Ridsdale has been running affairs at Home Park since the club went into administration in March.
The ex-Leeds chairman was brought in by the club as an advisor in December.
"My role as acting chairman of Plymouth Argyle Football Club on behalf of the administrator will finish on the completion of James Brent's takeover," Ridsdale said.
"Whilst I have agreed to make myself available to assist James for a limited period of time on a consultancy basis, my job will essentially be complete," he added in a statement.
Under the proposals put forward by one potential buyer Bishop International, Ridsdale would have owned the football side of the club after buying it from the consortium for a nominal fee.
But it now appears that Brent's takeover is likely to succeed.
"I am delighted that it now appears that James Brent is within sight of being able to complete his takeover of Plymouth Argyle Football Club," Ridsdale said.
"James was originally my personal preferred buyer and nothing that has happened over the last six months has changed my mind.
"On the assumption that he is now able to complete his takeover, it will bring to end the uncertainty that has put the club's very existence in doubt."
Brent told BBC South West: "I have a huge amount of regard for Peter Ridsdale.
"I always made clear that I was keen to talk to him about his position and that had to be acceptable to both Peter and the new company which takes over the club."
Earlier on Friday, Brent told the BBC that his takeover of Argyle would not be complete until the middle of October.