Arsenal boss Arsene Wenger warns financial crisis will hit football
Last updated on .From the section Football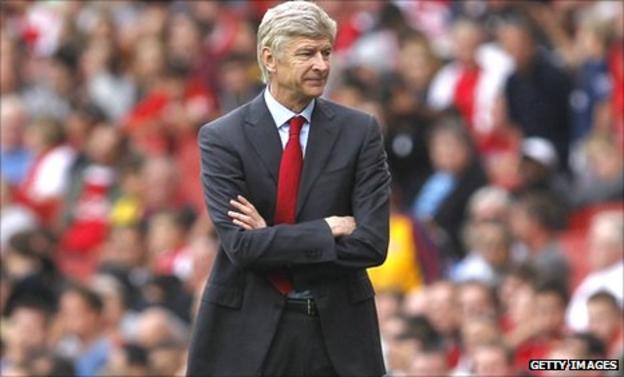 Arsene Wenger admits Arsenal's poor form contributed to their lowest Premier League home crowd of the season against Bolton on Saturday.
But the Gunners boss warned that global economic problems could lead to lower attendances throughout the league.
"First of all we had disappointing results recently and the second factor is that we are going towards a huge financial crisis," said the Frenchman.
"The stadiums will be less quickly full and we have noticed that already."
Areas of empty seats were visible during the Gunners' , which came thanks to Robin van Persie's brace and a late third from Alex Song.
And Wenger added: "We will be hit much more and I think football suffers from the consequences as well.
"You can look at all the clubs in England and the Premier League seats go slower and slower out. We are maybe a special case because we had disappointing results but the other clubs had the same problem."
Arsenal fans have to pay out among the highest prices for tickets in the Premier League, according to a BBC Sport Price of Football survey carried out at the start of the season.
Attendances so far in the Premier League appear to be holding steady but most clubs have only played three home matches.