Crawley Town's Ben Smith keen to extend Kettering Town loan
Last updated on .From the section Football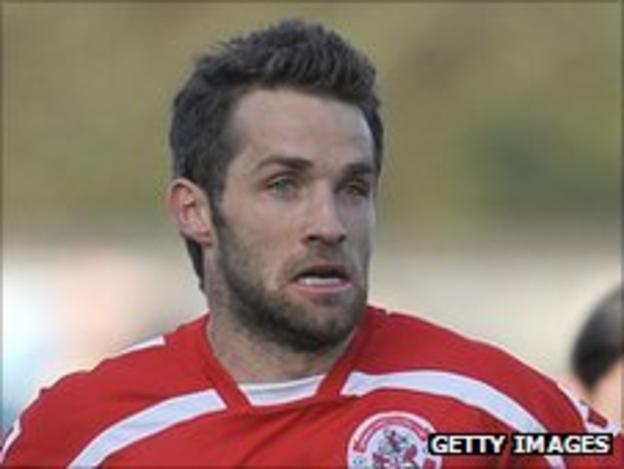 On-loan Kettering Town midfielder Ben Smith is keen to extend his one-month deal from Crawley Town until January.
"At my age, there's no point sitting on the bench," he said. "I'd be happy to extend until January and reassess the situation then.
"But we'll see how the next few weeks go. I'm not a player to sit at home, pick up my wages and not play," he told BBC Radio Northampton.
"I love playing football and, if it means me dropping down a league or two, I'd rather do that."
Smith joined the Blue Square Bet Premier side along with John Dempster from the Red Devils. And he approves of the way new manager Mark Stimson wants them to play.
"The manager wants us to pass the ball and thats the way I like to play," he said.
"I played for Arsenal's youth team, and that's the way they play. It's not an easy way, especially at this level, and you're going to make mistakes.
"It's easy for managers to say you can't play football in the lower leagues. Maybe they just don't want to put the work in. But fans are a lot more patient if they see you're trying to play the right way."
Stimson was full of praise for Smith after his debut, the Poppies' second win under his management.
"I thought Dempster and Smith were a cut above the rest in quality," said Stimson. "That's what I'm looking to bring to the club.
"Some of the other boys raised their game to stay with that, so that's impressive as well.
"I want four players like Ben Smith in the middle of the pitch. He's busy, bright, passing it, moving, getting close to people - that's my type of midfield player. That's the standard I'm setting."