Our promotion rivals can't handle us - Chambers
Last updated on .From the section Football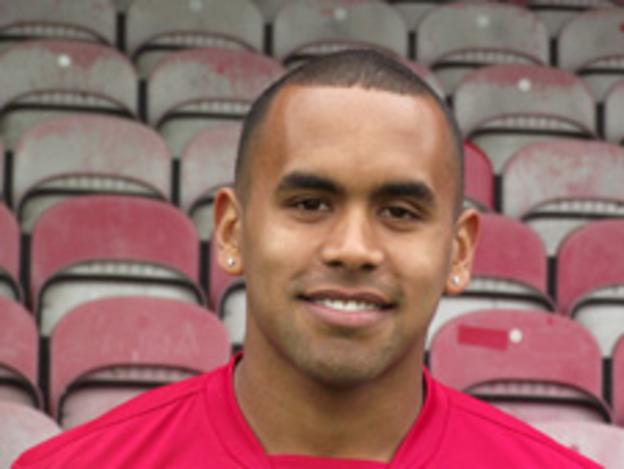 York City striker Ashley Chambers says opponents "can't handle it" when they play with the flair and precision that overcame leaders Luton 3-0 on Saturday.
Just as in York's 3-0 win at Wrexham the week before, Gary Mills' Minstermen were three up by half-time.
"If we keep playing the way we are, no team will be able to cope with the way we're playing because it's fantastic," Chambers told BBC Radio York.
Chambers' brace against Luton took his goal tally to three, with five assists.
"It's nice to supply the goals as well as score them," added the former England Youth International. "But, as long as I keep helping the team in any way that I can, then I'm happy.
"As long as we're winning, I don't mind either way, if I'm setting them up or scoring the goals."
Chambers, who is now over his recent slight calf injury, is now looking forward to Tuesday's trip to Gateshead, where York won 3-0 last season on New Year's Day.
"I'm feeling good," he said. "I just want the games to keep coming at the moment.
"It's another massive game. It has been a tough month with Wrexham, Luton and now Gateshead.
"But, if we win that game or even come away with a point it's another fantastic result and it will show the league that we really mean business.
"If you're going to win the league you're going to have to beat the best teams. So far, we've done that at home but we need to do that on our travels as well."