Lennon eyes Celtic win over Udinese in Europa League
Last updated on .From the section Football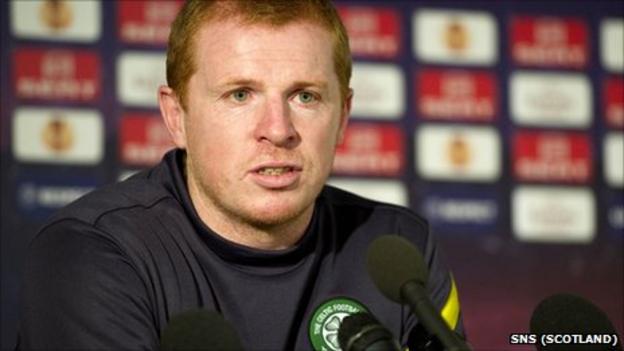 Neil Lennon says he is aware of Udinese's counter-attacking prowess but will send out his Celtic side to attack in their Europa League clash.
Following their 2-0 defeat by Atletico Madrid, Celtic are looking for their first point in Group I.
"We have to try to take maximum points from our home games and, with a bit of luck, get something away from home," said Lennon.
"Udinese are one of the best sides in Serie A at the minute."
Lennon admitted concern over his side's recent defensive mistakes and said he was seeking an improved display against the Italians.
"In the Sion and Madrid games we've conceded early and you need maximum concentration in these games," he said.
"I want us to go out there, get the crowd on our side as quickly as possible and set a good tempo to the game.
"The atmosphere at the Sion game was great and we had a good atmosphere again on Saturday against Inverness; so the supporters are with them and it's up to them to keep it that way and put on a performance that will please the supporters."
The Celtic boss said he was keen for the players to rise to the occasion and for the supporters to play their part in creating an intimidating atmosphere.
"It lifts the players' performance and lifts the team as a whole. Just to get that unity round the stadium is fantastic," he said.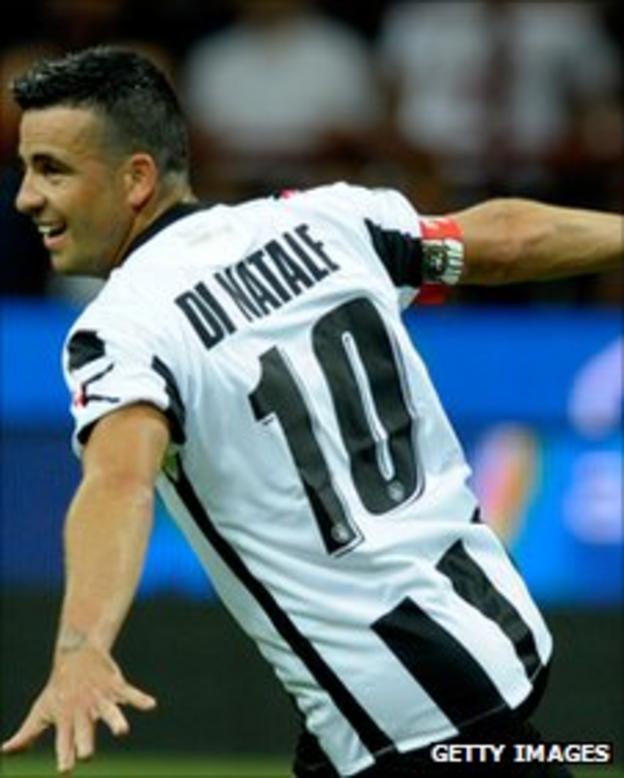 "We're going to be positive and will try to take the game to Udinese, who are a class side.
"We've had them watched three times now and they're a brilliant counter-attacking team, as we've seen against Arsenal.
"They're one of the best sides in Serie A at the minute. Obviously, it's fraught with danger; with us being the home team we'll try to take the game to them."
Speculation centres on the Udinese line-up against Celtic, with leading striker Antonio Di Natale rested and the Italians expected to start the game without a recognised striker.
"If it benefits us then I'm pleased about it," said Lennon. "We'll try not to concentrate too much on what they're doing and instead focus on what we're going to do.
"Their coach will do whatever he thinks is best for his team. Di Natale is a quality player and has been in great form in the past 18 months to two years.
"If he's not there I'm sure they've got adequate cover. Maybe not a top quality goalscorer like Di Natale; but you're talking about the cream of Serie A so they'll have a really good squad."