Radebe launches football festival
By Solomon Izang Ashoms
BBC Sport, Johannesburg
Last updated on .From the section Football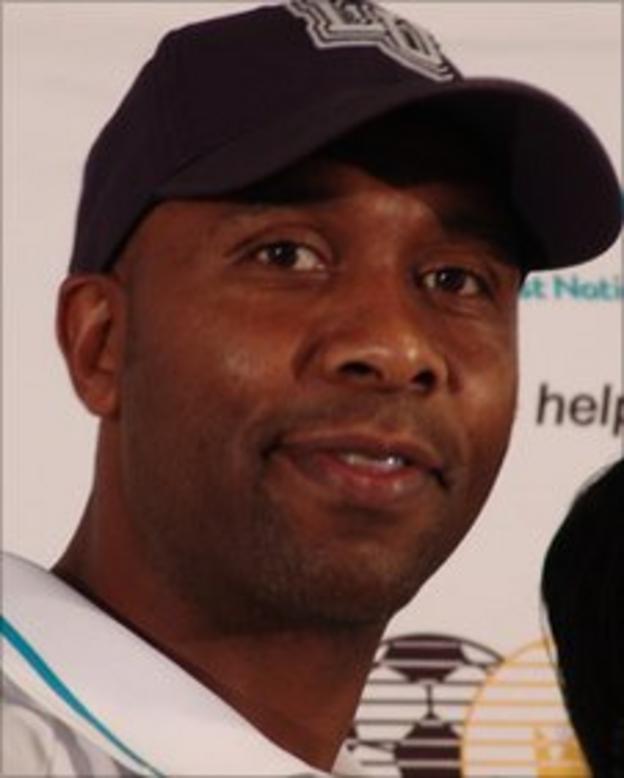 South African legend Lucas Radebe has launched the first ever Lucas Radebe Football Festival in Johannesburg.
In partnership with one of the country's biggest banks, the event is scheduled to take place from 3-7 October in Soweto.
The festival is essentially a development tournament for boys and girls under the age of 15.
Teams from South Africa, Namibia and Zambia will compete.
During the festival, the players will also attend life skills sessions.
Speaking at the launch on Wednesday, Radebe said: "This is a way to assist with development of football in South Africa."
The former Bafana Bafana captain said he decided to include girls at the festival because "women's football is getting bigger and needs support."
It is hoped the development teams will produce players of the future and expose them to the rigours of international football.
Early next year, Radebe will also host a Soweto Schools football tournament in an effort to identify and nurture young talent from local schools.
A development team from the schools tournament will then play against a Lucas Radebe Football Festival XI.