Notts County chairman Ray Trew ends Nottingham rugby link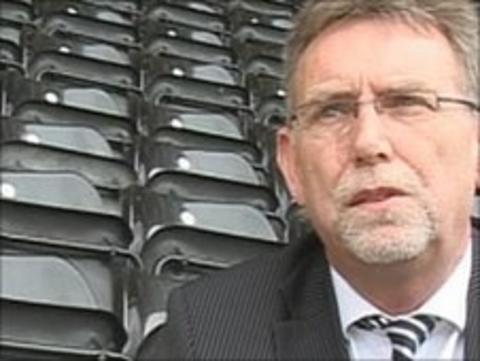 Notts County chairman Ray Trew has cut his links with Nottingham Rugby club.
Trew, who took over as chairman of League Two side Notts in February 2010, also took over ownership of the rugby club in July 2010.
The restructure also sees Luke Jones and Jason Brewer step down as Notts directors to focus on the rugby club.
Nottingham RUFC chairman Alistair Bow said: "I would like to thank Ray for all of his support and wish both him and Notts County continued success."
Bow added: "Having Luke and Jason more actively involved in the direction of the club is great news for Nottingham Rugby.
"With them now being able to focus their full attention on the club it will enable the management team to further focus on the direction of the Nottingham Rugby brand as we strive for promotion to the Premiership."