Nigeria target 2019 Africa Cup of Nations
Last updated on .From the section Football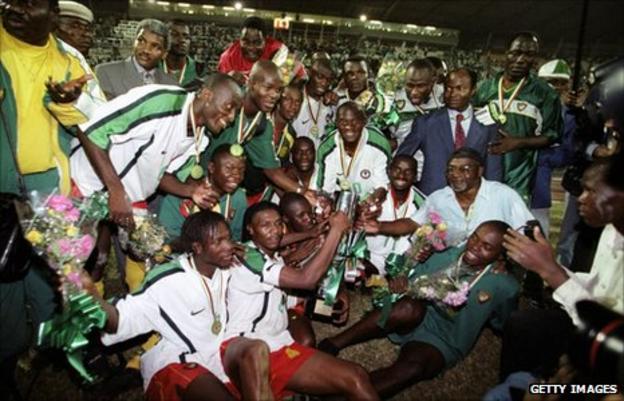 Nigeria's Football Federation (NFF) says it will bid for the 2019 Africa Cup of Nations after missing out on hosting the 2013 tournament.
Nigeria had been interested in taking on the tournament having been named as standby hosts when Libya were originally chosen.
"We contested, we lost and we take it in the spirit of sportsmanship," NFF President Aminu Maigari told the BBC.
Asked if Nigeria had pressed their case firmly enough, Maigari - who travelled to Cairo to attend the Caf Executive Committee which made the decision - said everything had been done.
"We followed all the channels possible, we have lobbied, we have pressed, we have written a series of letters - we have shown that we are competent to host."
South Africa and Libya had already agreed a swap deal for the 2013 event, with Libya taking on the 2017 tournament.
Maiguri said that Nigeria wanted to take on another Nations Cup - having co-hosted with Ghana in 2000 and been full hosts in 1980.
"We want Nigeria to host because we are capable - we did it before and we want to do it better next time round."