James Brent working hard on Plymouth Argyle takeover
Last updated on .From the section Football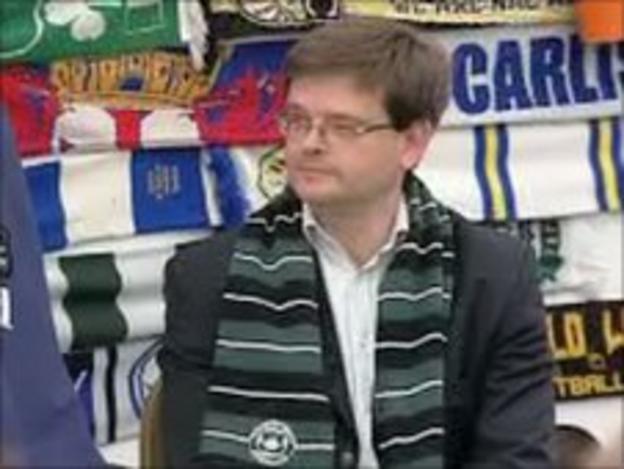 Prospective Plymouth Argyle owner James Brent says his team are working around the clock to get a deal completed to buy the club.
"It's a dedicated team and they are very comfortable doing very long hours to try and get things done as quickly as possible," he told BBC Devon.
"We clearly have a very real pressure as people haven't been paid," he added.
Brent's team were only informed by the administrators that they could progress with a deal at 1657 BST on Wednesday but the would-be owner has stressed that although a sale has been agreed in principle, it does not mean that it will go through.
"There are a huge number of agreements that need to be reached with a number of parties and we need to be very diligent for the benefit of the club.
"I've seen transactions more advanced than this fail, a relatively small percentage, but it can happen. So I'm not counting my chickens until we're completed on this," he added.
On Thursday Brent will meet the players and staff at Home Park, who have not been paid fully since late last year, to tell them more about the deal.
"We can't pay people until we have ownership of the club so we've just got to get ownership of the club as quickly as possible.
"It's critical that it's within the next month as the stories of deprivation and suffering are too great for it not to be," he said.