Bournemouth and Hartlepool face FA charge after incident
Last updated on .From the section Football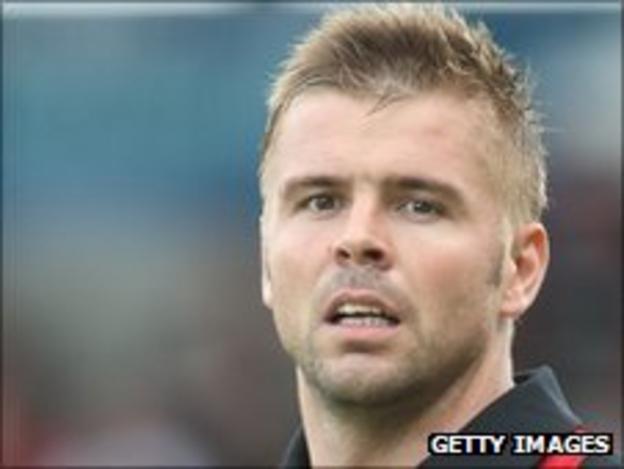 Bournemouth and Hartlepool have both been charged for failing to control their players after an incident during Saturday's League One fixture.
The Cherries accepted a £2,500 fine from the Football Association for their players' reaction, while Pools are intending to challenge the decision.
Both sets of players tangled after Bournemouth's Warren Cummings was caught by Andy Monkhouse.
Monkhouse was booked by referee Iain Williamson for the foul.
Bournemouth chairman Eddie Mitchell said: "We can never condone mass confrontation or players surrounding the referee.
"But in this case I can understand why the players reacted as they did.
"We will be accepting the charges and paying the fine."
In a statement on the club website, Hartlepool, who won the game 2-1, said: "The Club is amazed that it has been charged.
"Having reviewed footage supplied by the FA, it clearly shows the Bournemouth players approaching the incident and causing the so-called "mass confrontration".
"The club intend to challenge the charge."
Prior to the decision Bournemouth boss Lee Bradbury stated: "Due to the levels of intensity on the pitch and passion in the sport, we see these kinds of incidents happen in most games but rarely are they picked up on by the FA.
"As long as the opposition are receiving a similar charge then we have no grounds to complain."