Mansfield keeper Alan Marriott cancels retirement plans
Last updated on .From the section Football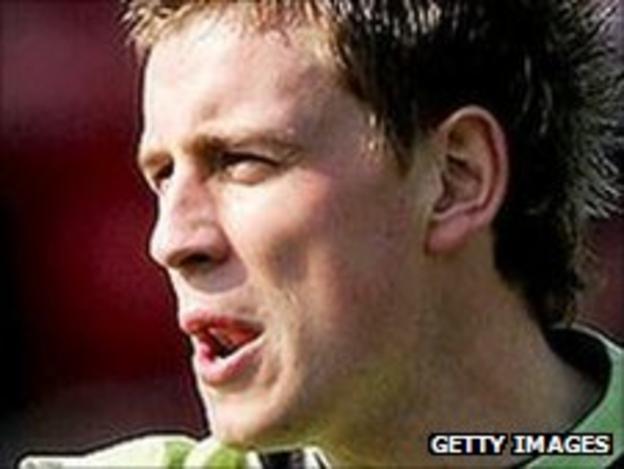 Mansfield Town goalkeeper Alan Marriott has abandoned his plans to retire at the end of the season.
The 33-year-old announced last year that he planned to make this season at Field Mill his last.
But Marriott has told BBC Radio Nottingham: "I was just suffering with injuries and you start to question how long you're going to last in the game.
"But I'm willing to carry on playing [and] If I could stay here I'd snap their hands off with another deal."
Marriott is also training to be an electrician and admits he is planning for his retirement.
He said: "I don't ultimately want to be one of those players who's 42, scratching around pub leagues just to get some money to buy a few pints and pay for my Chinese on a Saturday night.
"But I love playing here and I get on fantastically with the supporters [and] all the lads say I could go on for another four or five years.
"I'll keep going as long as I can but it depends, first and foremost, if you're wanted."