Injuries to squad have hampered Thame season - West
Last updated on .From the section National League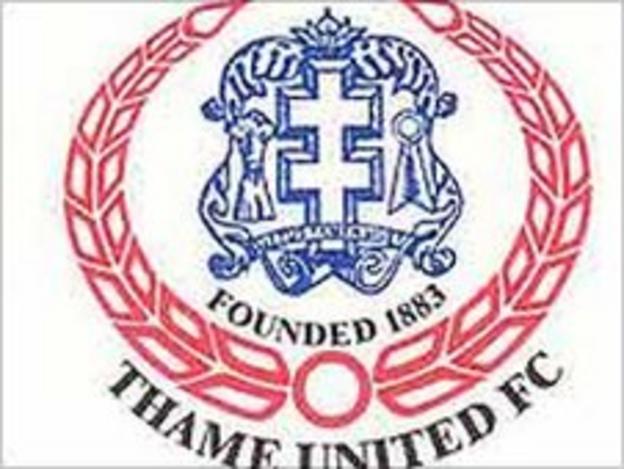 Thame United boss Mark West blames his side's mixed start to the season on the long list of injuries to his team.
The manager says he believes Thame have the ability to push for promotion once the squad are back to full strength.
West, who rejoined Thame as manager in 2007, told BBC Radio Oxford: "When our squad's at full strength we can beat most teams.
"If we can have the full squad every week we'd probably be in the top three or four in the league."
The Oxfordshire side are currently lying 16th in the Premier Division of the Hellenic League with eight points from six games.
West added: "We've had a lot of players away and quite a few injured and our squad isn't the biggest in the world.
"When we have three of four players out we have a problem putting a really good side on the pitch. When we've got out all the lads back I think our league form will improve."
Despite United's league record, they have fared better in the FA Cup. They upset Southern Premier Division team Brackley Town to get through to the second qualifying round, where they will host Oxford City.
"Obviously City are the favourites to beat us so really our lads have got nothing to lose," said West.
"As long as we compete and try our best, that's all we can expect."
Thame United's match against Oxford City takes place on Saturday at 1500 BST at the ASM Stadium.