Andre Villas-Boas keen on Dakar motorbike ride
Last updated on .From the section Football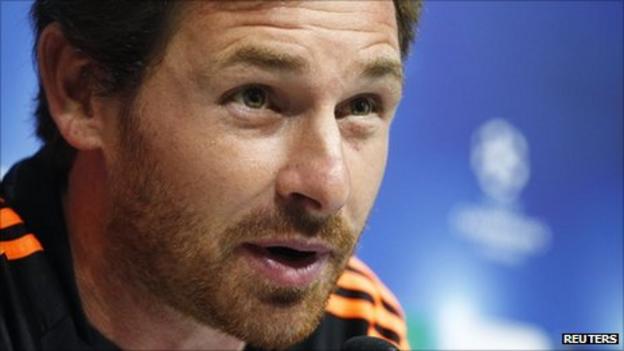 Dropping Frank Lampard and dodging wayward shots from Fernando Torres in training is obviously not hair-raising enough for Andre Villas-Boas - who wants to compete in the notorious Dakar rally on a motorbike.
Villas-Boas, 33, owns five bikes and escapes the rigours of Premier League football by going off-road riding in the Portuguese mountains.
The 6,000-mile Dakar trek will take those brave enough to compete from Peru, through Chile's Atacama desert to Argentina in January and is renowned as one of the toughest events in the world.
But the Chelsea manager - who hopes to take his side on another long journey to Munich for next May's Champions League final - plans to one day compete.
He said: "I would love to ride the rally one day. But it's expensive and maybe something for when my career ends."
Tottenham goalkeeper Carlo Cudicini was seriously injured in a motorbike crash in 2009 and most players are banned from riding in their contracts.
But Villas-Boas remains a keen motorcyclist and was also spotted at the Monaco and Belgian Formula 1 Grands Prix this year.
"The manager is allowed to ride a motorbike. Not the players - but the manager escapes!" he added.
"The passion for two wheels is something that grew in me. My first bike was a Yamaha XT 350cc, a heavy engine at the start. Then I've had Hondas and KTMs, as well as the trials bikes I've got.
"I have a bit of a crazy head, so I like enduro-bikes - I go into the mountains with the big rocks and almost kill myself!
"When I first took my licence - I was coaching the Porto youth team then - I rode in a national competition and broke my arm. I've had a couple of accidents, so now I try to be more careful.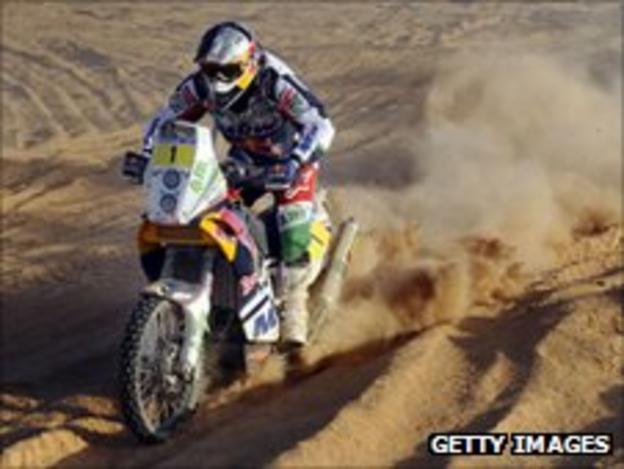 "Of course, my responsibilities to this job come first, but the feeling when I'm on the bike with the throttle open is fantastic.
"I'm not one of those people who are obsessed with the game. I don't live and breathe it 24 hours a day or go home and watch second division German football.
"I have tremendous passion for football but my bikes are my escape.
"I have one that was ridden in the Paris-Dakar and I'd love to ride it myself one day."
The Paris-Dakar rally ran from France to Senegal from 1978 until 2009 but is now run through South America. Competitors face a near 6,000 mile trek across the desert with the 2011 race won by Spanish rider Marc Coma.