Swansea midfielder Ferrie Bodde has minor knee surgery
Last updated on .From the section Football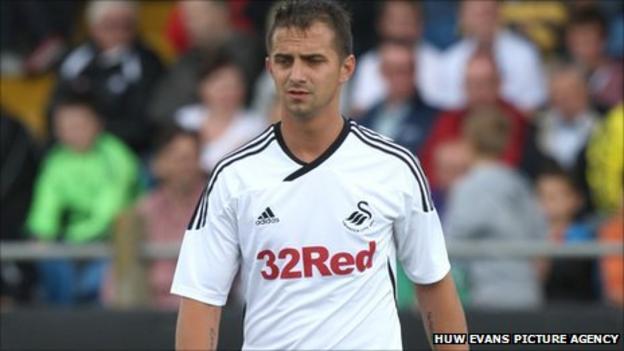 Ferrie Bodde has undergone a third knee operation as the Swansea City midfielder bids to rescue his career.
The Dutchman, who has started just twice since first injuring his left knee in November 2008, returned to the Netherlands for the minor procedure.
Swansea had hoped the 29-year-old would play a part in their Premier League campaign and he signed a new one-year contract extension in June.
But Bodde had the keyhole surgery on Monday to shave some knee cartilage.
He played 14 minutes in his first game for almost 18 months in a pre-season friendly at Port Talbot in July.
And Bodde enjoyed taking a full part in Swansea's pre-season training but his latest comeback is at a "critical stage" according to manager Brendan Rodgers.