Court turns down Mohamed Bin Hammam bid to block successor
Last updated on .From the section Football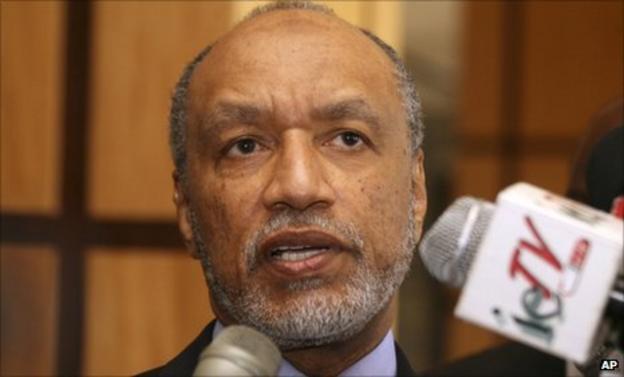 Mohamed bin Hammam has failed in his bid to block the appointment of Zhang Jilong as his replacement as president of the Asian Football Confederation.
Bin Hammam, who was found guilty of bribery during his Fifa presidency campaign, claimed Zhang's appointment infringed the AFC's constitution.
However, the Court of Arbitration for Sport (Cas) rejected his appeal.
Bin Hammam was found guilty in May of bribing Caribbean voters by handing out envelopes each containing up to $40,000 (£25,600) in cash to back his campaign - later abandoned - to become president of Fifa.
The Qatari's lifetime ban was confirmed by Fifa's appeal committee on 15 September and he is currently taking that case to the Cas.
The 62-year-old is the most senior figure banned by Fifa in its 107-year history.