Alan Shearer column: England's real work starts at Euro 2012 finals

By Alan Shearer
BBC Sport pundit and former England captain
Last updated on .From the section Football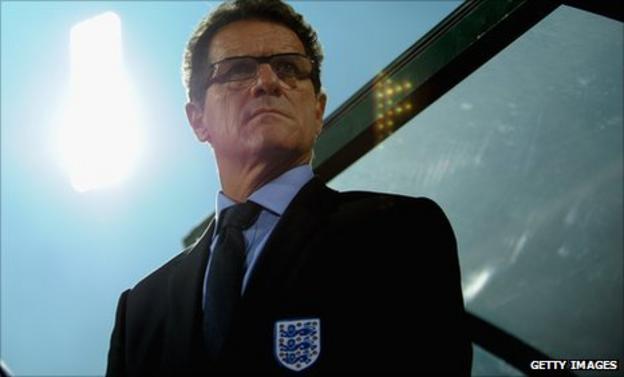 I'm confident that England will get the point they need in Montenegro on Friday to qualify for the finals of Euro 2012.
It's what will happen when they get to Poland and Ukraine that I'm less certain about.
It will be a tough game and a difficult atmosphere in Podgorica but the way manager Fabio Capello gets England operating on the break in away games probably suits them more than when they are at Wembley, where the opposition just sit back and wait for them to attack.
England have struggled at home recently and some of the performances have been poor, especially against Wales in September. There are a few reasons for that but generally the players do seem to look and feel a lot freer when they are playing away.
They only need a draw against Montenegro to top the group, but Capello says he will go looking for a win, which is the right thing to do in this situation. You can never tell your players to go out and play for a point.
So, I cannot see their mentality being any different from any other qualifier at the start of the game - and it will only change if things are tight going into the last 15 minutes. But England will do what they have to do, I have no doubts about that.
Capello's side are unbeaten and top of Group G, which is where I am backing them to finish. And in that regard, it has been similar to the way they negotiated their qualifying campaign for the 2010 World Cup, when England thrashed Croatia 5-1 to book their place.
Back then, I thought England could make a serious impact in South Africa but after what happened there, and such a disappointing showing, it is hard for me to be too optimistic. I just cannot get too carried away about what England might achieve next summer.
Nobody else seems to be too confident either and another difference this time round is that, unlike in the run-in to the World Cup finals, some of the established names in Capello's side seem to be under threat.
There has been a lot of talk recently about whether Frank Lampard and Rio Ferdinand should have an international future but, in my mind, there is no way you can just discard players of that quality and experience.
I am not surprised that Ferdinand has been left out for the Montenegro game because he has not been playing regularly enough for his club in the last few weeks and the guys that are in there have.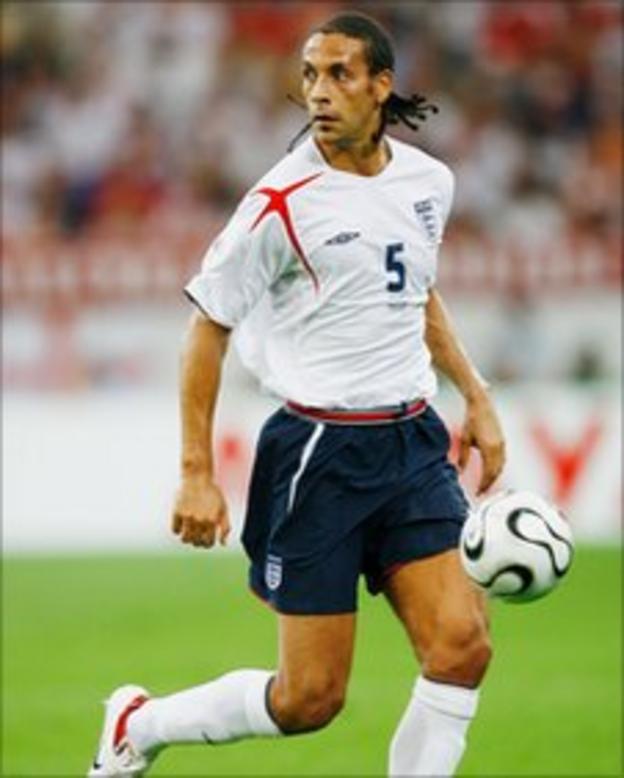 Gary Cahill is not having a great time at Bolton right now but has done well for England in Ferdinand's absence and that should always be a factor in how the squad is picked.
But I don't think for one minute that Ferdinand's England career is over. I'd say that at 32 he still has at least one major tournament left in him and he should definitely be playing at Euro 2012.
I retired early from international football to prolong my club career and I don't know what Ferdinand is thinking right now, because he has had a few injuries recently. But being left out this time is not the end for him and he is a long way from being on his last legs.
Perhaps there is more pressure on him because of the progress Phil Jones has made since moving to Manchester United in the summer, and he is certainly after Ferdinand's place for club and country.
Jones has been in superb form this season and he is certainly a player for now, not just the future. But just because he has come through does not mean Ferdinand is finished.
Lampard has come under scrutiny too because he has not been a regular recently for Chelsea, while Steven Gerrard has been struggling with injuries. Capello was right not to call up the Liverpool midfielder this time.
But if Lampard and Gerrard are fully fit I would absolutely 100% have them both in my team. As with Ferdinand, they still have a lot to offer for England.
There has also been some speculation about Michael Owen and Owen Hargreaves getting an international recall but it is going to be much harder for both those players to fight their way into the frame.
Hargreaves has hardly played in the last three years so he needs to prove he can play any sort of football regularly first.
As for Owen, yes he has shown he can still score goals but, while he is not playing regularly for Manchester United, I would be very, very surprised if he plays a part for England again.
Capello has got a few options up front as it is and there are fresher faces trying to force their way into the picture. When you look at Chelsea's Daniel Sturridge and what he has done in his short career, then he cannot be far away.
I see Andy Carroll as part of the England set-up now but there is not much to choose between Sturridge and Danny Welbeck, Darren Bent and Bobby Zamora, who are all in the squad to face Montenegro.
The one striker who has to be in there is Wayne Rooney but, otherwise, those places are up for grabs between now and June.