Nigeria's Amos Adamu set for Cas appeal over ban
Last updated on .From the section Football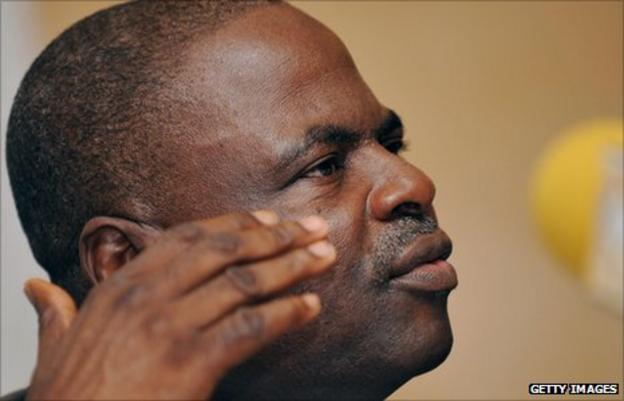 Amos Adamu will appear before sport's highest court on Tuesday in his final attempt to overturn his three-year ban from football for corruption.
The Court of Arbitration for Sport (Cas) will hear the Nigerian's appeal against his ban from the game.
Fifa's ethics committee banned Adamu after he was found guilty of seeking bribes during the bidding process for the 2018 and 2022 World Cups.
Fifa's appeal committee upheld the decision to ban the Nigerian.
But the veteran administrator, who was found guilty along with Malian Amadou Diakite and Tonga's Ahongalu Fusimalohi, insists he did no wrong.
Adamu was the first Fifa official sanctioned for bribery last November, after a British newspaper alleged vote-trading in the 2018 and 2022 World Cup bidding contests.
He had been on the executive committee for both Fifa and the Confederation of African Football, as well as the president of the West African Football Union, before his ban.
Cas, in the Swiss city Lausanne, is sport's highest legal court.
A spokesperson for the organisation told BBC Sport that Adamu's hearing is expected to finish late on Tuesday.