Grimsby Town Supporters Trust accept Parker share gift
Last updated on .From the section Football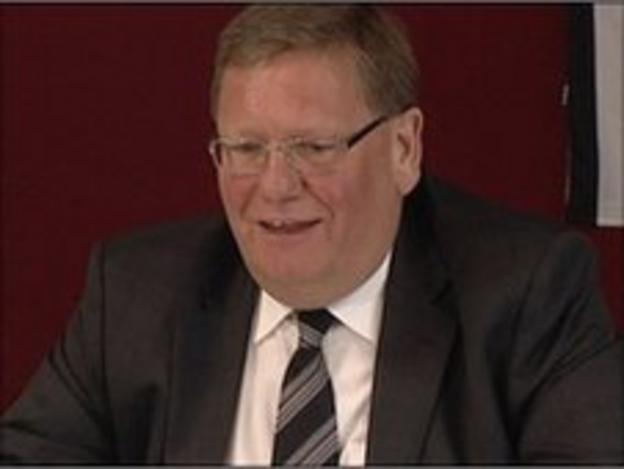 Grimsby Town's Supporters Trust have accepted the offer of a controlling balance of shares in the club from leading shareholder Mike Parker.
However the trust will not be taking up a seat on the board.
Spokesman Dave Otter told BBC Radio Humberside: "It was a no-brainer. We met as a board and quickly came to the conclusion we would have to accept."
The £500,000 donation from Parker means the trust now hold a 27% stake in the Blue Square Bet Premier club.
Parker has reduced his shareholding from 54% to being on a par with former Mariners chairman John Fenty.
Otter says the reason for the trust not taking a seat on the board was because they "lack credibility, quite frankly".
He continued: "We've been, to all intents and purposes, dormant for the past two years for a number of reasons.
"We are not a flourishing trust at the moment, we don't have a huge membership base and we don't have massive resources to bring into the club to help them.
"You don't have to be on the board to have an influence.
"The fact that we hold 27% of the total shares in Grimsby Town gives us a lot more clout."
Despite not having a current place on the board, Otter hopes it is a situation which may change in the future.
"I hope we will reach a position where not only will we want a seat on the board but Grimsby Town Football Club will want us to have one," he added.