Bashful Taarabt set for Morocco return
By Piers Edwards
BBC Sport
Last updated on .From the section Football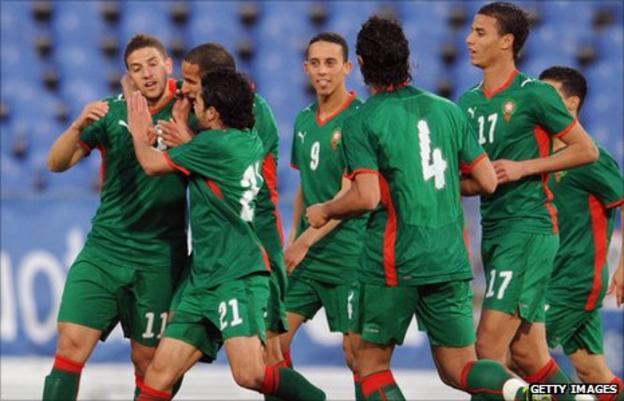 Just four months after saying he would never play for Morocco again, Adel Taarabt is in Marrakech preparing for a vital Africa Cup of Nations qualifier.
Next Sunday, the Atlas Lions host Tanzania in a game they must win to have a chance of topping Group D.
The QPR midfielder arrived in Morocco on Monday, despite previously storming out of a camp in June when learning he would not start an international.
"I need to apologise to my team-mates," he told Moroccan television on Sunday.
"I should not have done that and I must apologise on the field with a good performance.
"A lot of people thought my actions were unforgivable so to be excused is one thing - but now I have to prove on the field that I am worth the recall."
On the eve of Morocco's Group D qualifier against Algeria in June, the 22-year-old walked out of the squad after learning he would not start the match.
At the time, he said the national team was 'finished' for him and that we would 'prefer to represent my country through my club'.
However, four months later, the temperamental midfielder is delighted to have been offered a second chance.
"I did not expect to be recalled so soon after what happened, but it is a great pleasure for me," he told Medi 1 television.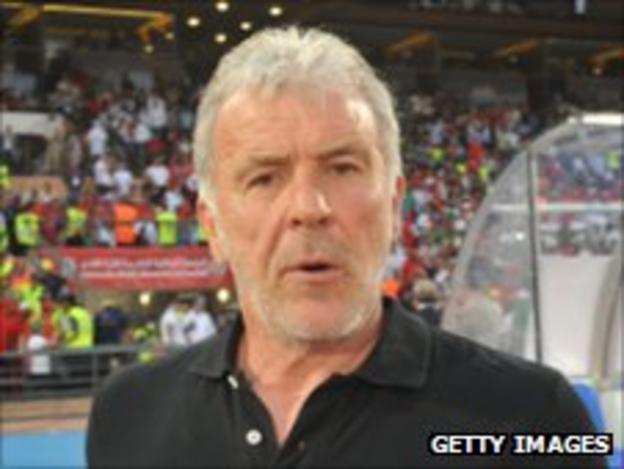 "What I can certify is that I will not make the same mistake again.
"Whether I am picked form the start or am a sub, I will give my best."
Taarabt voiced mild concerns about returning to Morocco, wary of the reaction he would receive from the public.
But when he landed on Monday, Moroccan sports reporter Hakim Ghazaoui says the public's reaction was mainly one of surprise.
Taarabt missed Morocco's last Nations Cup qualifier, the goalless draw in Central African Republic, but is now in line to start Sunday's vital match.
Prior to issuing his apology to the Moroccan people on Sunday, Taarabt had been caught up in a row with his English club.
But QPR Neil Warnock has played down reports that Taarabt reacted angrily to his half-time substitution during the 6-0 thrashing by Fulham at Craven Cottage.
The Atlas Lions top Group D with eight points, ahead of Central African Republic on goal difference, with Algeria and Tanzania both in the hunt on five points.
Only the group winner is guaranteed a place at next January's finals in Equatorial Guinea and Gabon.