Jack Wilshere calls criticism of Arsenal boss Arsene Wenger a 'joke'
Last updated on .From the section Football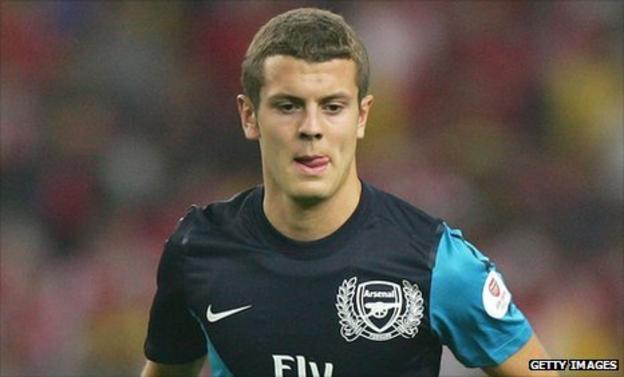 Arsenal midfielder Jack Wilshere has said the criticism levelled at boss Arsene Wenger is "a joke".
The Gunners have won just two of their first seven Premier League games and pressure has been mounting on Wenger.
"We haven't won anything for six years and that's not good enough," Wilshere told the Evening Standard.
"[The criticism we get] is harsh, though, especially on the boss. He has been great for Arsenal. The criticism Arsene gets is just a joke."
Arsenal have been beaten four times in the league already this season, including a 2-1 defeat by north London rivals Tottenham, and trail leaders Manchester United and Manchester City by 12 points.
But the England international, who is sidelined until February following ankle surgery, added: "We started a bit slowly but we still feel we can finish in the top four."
He also stressed that he was happy to have committed his future to the club.
A summer exodus at Arsenal saw Samir Nasri and Gael Clichy join Manchester City and midfielder Cesc Fabregas leave for Barcelona.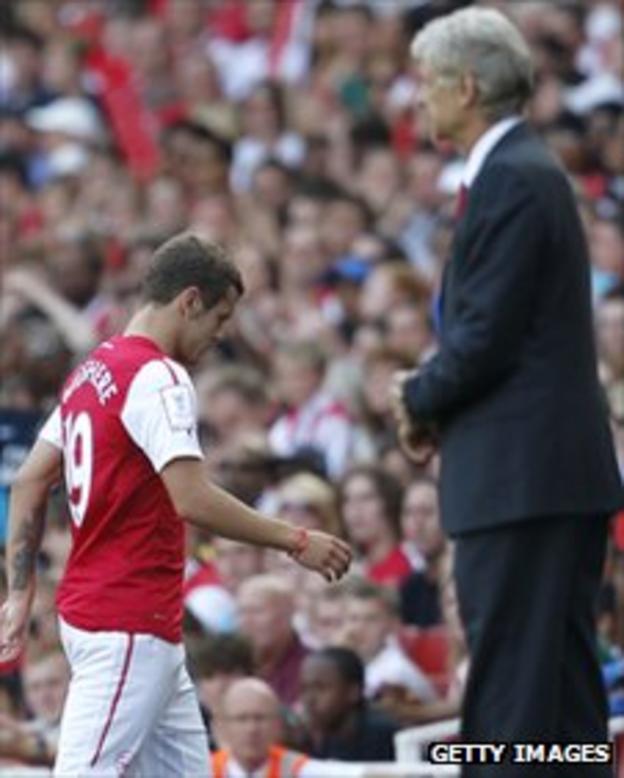 In addition, Robin van Persie, Theo Walcott, Alex Song and Andrey Arshavin all have less than two years remaining on their contracts, prompting fears among fans that they may be next to leave.
However, Wilshere believes he can fulfil his ambitions at Arsenal after signing a five-year deal last November.
"No disrespect to Manchester City but Arsenal is the perfect home for me right now.
"Some players have got their price but, to be honest, that's not the way I look at the game.
"All I think about is playing at the highest level and in the top competitions so I can measure myself against the best in the world.
"I really am happy at Arsenal at the minute. Obviously, I want to win things and I want to do it with Arsenal."