Boss Pete Vasey ready to revive Pickering Town
Last updated on .From the section National League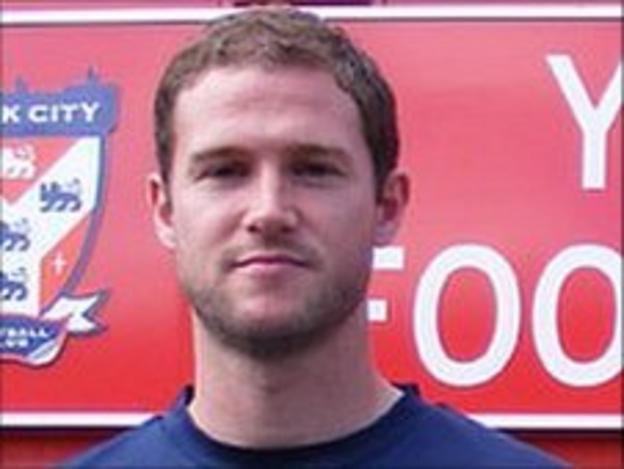 Pickering Town manager Pete Vasey believes his side is on the verge of turning their form around.
The Pikes have won only one and drawn one of their opening seven games and are bottom of the Northern Counties East League Premier division.
Vasey told BBC Radio York: "I think we are only one or two players off to be honest. We're not far off a good team.
"We're getting one or two more lads in and we've signed one or two more and there are going to be changes."
He added: "I think we've got the fundamentals and anybody who has come and watched us play are coming to us and saying we've had the lions share of the possession or we've been the better team.
"Our next four games are tough games. We've got our work cut out. The lads recognise that.
""We need to pick up points. That's the fact of the matter."
Vasey is in his first season as manager and he admitted it has been tough.
"It's been an eye opener. It's been tough. I knew it would be hard but I didn't think it would be this hard.
"But we're not the type to chuck towels in or anything like that.
"We're going to be pushing and trying to get there which I'm sure we will do in the end."