Swiss court 'backs Sion case for Europa reinstatement'
Last updated on .From the section Football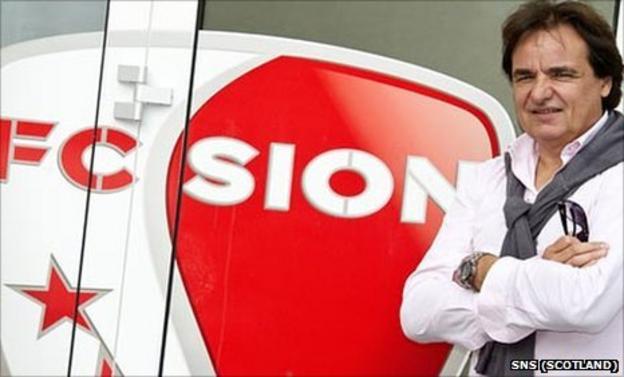 Sion claim a Swiss regional court has again ruled that they should be reinstated to the Europa League.
Uefa have reportedly acknowledged receipt of the court decision but want to study documents and the verdict fully before issuing a statement.
Celtic took Sion's place in Group I and have already played games against Atletico Madrid and Udinese.
The Swiss side were expelled from the tournament for fielding ineligible players in their play-off with Celtic.
Sion appealed against the decision but it was rejected.
A statement on Sion's official website said the Swiss judge ruled that Uefa's measures "work against its own regulations and are unjustified".
"After having heard both parties, the Canton Vaud civil court once again rejected Uefa and found in favour of FC Sion," the statement added.