Chelsea want long Andre Villas-Boas stay - Bruce Buck
Last updated on .From the section Football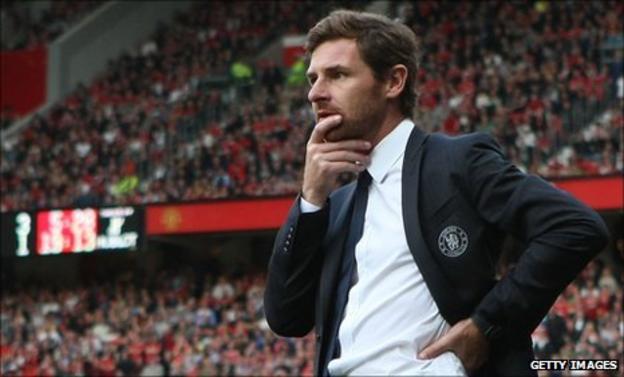 Chelsea manager Andre Villas-Boas can be in charge for 10 or 15 years, according to club chairman Bruce Buck.
The 33-year-old former Porto boss took over at Stamford Bridge in June.
Buck told BBC Sport: "We do envy Arsene Wenger at Arsenal and Sir Alex Ferguson at Manchester United in terms of longevity, but it shouldn't be longevity for longevity's sake.
"It has to be the right guy in the job for 10 or 15 years and, in light of Andre's age, he may well be that guy."
Buck added: "Everyone thinks his age might have been a negative but it's a positive."
Wenger, 61, is celebrating 15 years at Arsenal since his appointment in 1996.
Ferguson, 69, arrived at Manchester United a decade earlier and, in November, will mark 25 years as manager at Old Trafford.
Chelsea have lost only once in Villas-Boas's 10 games in charge and sit third in the Premier League, three points behind Manchester United and Manchester City.
Buck continued: "He has really been able to relate to the players. He is a very organised guy who really understands football."
Buck also said that Chelsea hope producing more talent in their academy will save the club money.
"The problem has been transfer fees paid to other clubs for new players and that's probably our biggest expense," said Buck.
"The way we've tried to attack that, not as successfully as we'd have liked to be honest, is by putting a lot of money into the academy.
"The maths is pretty simple. If you can bring a player or two through the academy, every couple of years, then you're saving £10m, £20m, £30m of transfer fees."
Follow the latest updates and reaction to this story on Sportsday Live. Have your say on Twitter via the hashtag #bbcsportsday.