Torquay midfielder Ian Morris out with knee injury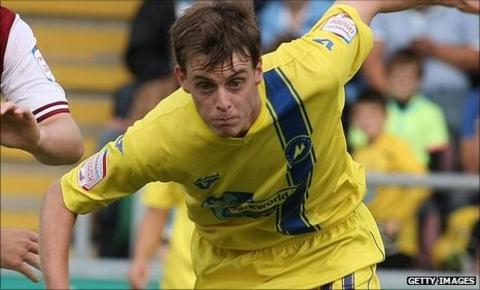 Torquay United midfielder Ian Morris has been ruled out for at least a couple of months with a knee injury.
The 24-year-old Irishman joined Torquay after being released by Scunthorpe in the summer and has made 11 appearances for the Gulls this season.
Morris was injured during a coaching course at Plainmoor and is waiting for a scan to see how bad it is.
"It looks like he could be out for at least a couple of months," manager Martin Ling told BBC Radio Devon.
The injury is thought to be a piece of bone floating around Morris's knee.
The midfielder was out for two months with a knee injury while at Scunthorpe in 2008.
"Ian would be the first to admit that he's not had a scintillating start," added Ling.
"He's not done as well as I would have expected him to do but that doesn't mean we want him to sit out injured on the sidelines.
"When you lose someone like Ian for a period of time it stretches you."