Marcel Desailly handed French FA post for Africa
Last updated on .From the section Football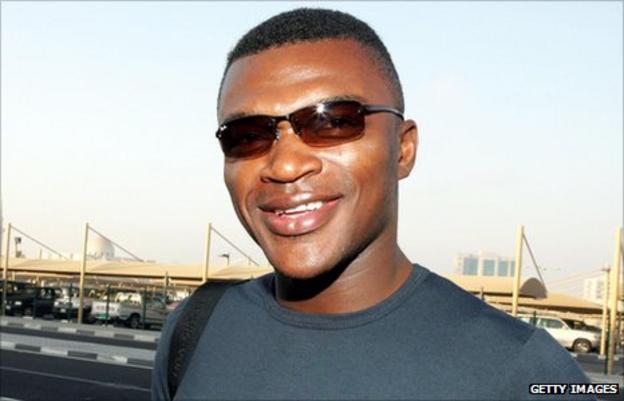 Marcel Desailly is to take on a role as an ambassador to Africa on behalf of the French Football Federation (FFF).
The Ghana-born former France defender has been appointed to help improve the image of the FFF among Africans.
The FFF had bad publicity over the briefly mooted introduction of quotas for young players with dual-nationality recently which hurt France's image.
Desailly, a member of the 1998 World Cup-winning French side, has been appointed to help counteract that.
"Desailly will be placed in charge of representing the federation in Africa," FFF chairman Noel Le Graet said.
"I see him as an ambassador, though he does not like this term.
"It is about transmitting an image of a more generous France than in recent times and Marcel offered a measured (response) during the quotas and dual-nationality affair and I appreciated that."
The issue briefly threatened the tenure of France coach Laurent Blanc who was linked with the quota concept.
It emerged that he and other French officials had discussed whether France should bring in quotas for youngsters of non-French origin who come through French ranks but ultimately elect to play for their country of origin.
In the case of Desailly, though born in Accra he came to France as a youngster and performed with distinction for his adopted country.