Council seek Ipswich Town rent arrears
Last updated on .From the section Football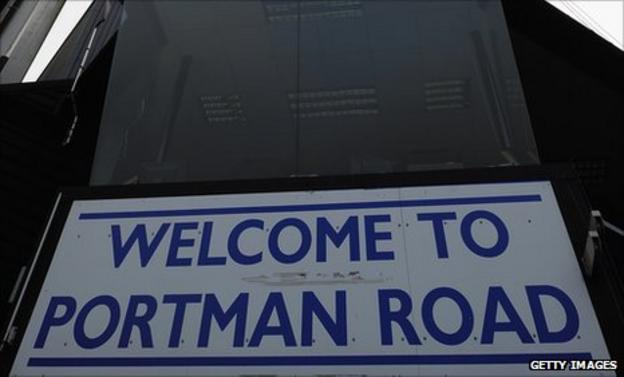 Ipswich Borough Council says it is in the process of trying to recoup rent from Ipswich Town.
BBC Radio Suffolk understands the club is £650,000 in arrears for the rent of their Portman Road home.
Last year an independent assessor concluded the bill should rise from £15,000 a year to £111,000 and be back-dated to 2004.
The council says it is prepared to "take steps", but the club have yet to make a statement on the issue.
Speaking in March, Town chief executive Simon Clegg unveiled the extent to which their rent had risen while defending a rise in season ticket prices.
"We've had a significant increase in our rent of 743%, increasing our annual rent from about £15,000 to £111,000," he told BBC Radio Suffolk.
"So reluctantly we've decided we've had to increase ticket prices by 6%."
The council is hopeful of coming to an arrangement with the club before next week.