Jamie Carragher calls for home-grown England manager
By David Ornstein
BBC Sport at the Leaders in Football, Stamford Bridge
Last updated on .From the section Football
Liverpool defender Jamie Carragher is adamant that all future England managers after Fabio Capello and their staff should be home-grown.
The Italian is the second foreigner to lead the national team following Swede Sven-Goran Eriksson from 2001-2006.
"For me, you shouldn't have a foreign member of staff," said the former England centre-back.
"The best doctor in the country should be the England doctor, the best bus driver and so on."
Carragher retired from international football in 2007 but returned to play for Capello at the 2010 World Cup.
England were beaten 4-1 by Germany in the second round and their only major international trophy remains the 1966 World Cup.
Carragher retired for the second time with 38 caps to his name.
Football Association chairman David Bernstein insists Capello will depart as planned after Euro 2012 and to replace him.
"It's not a criticism of Capello, Eriksson or anyone who comes in the future and it's not anything about foreign coaches or players coming into the Premier League," Carragher told the Leaders in Football conference.
"I just think international football is our best versus their best. Whether that's our best keepers, centre-forward, right wingers, if we're short in those areas we have to improve our players.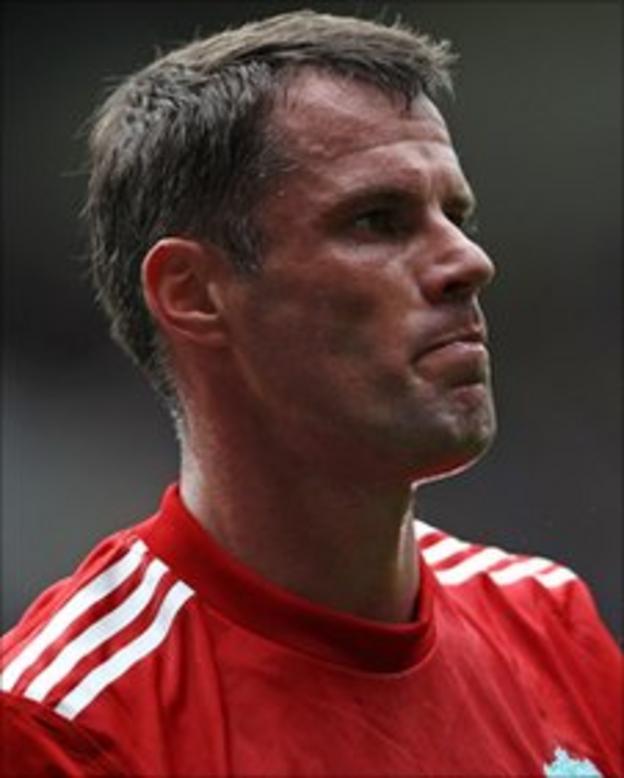 "But it's not just the players; if you're going to do a coaching course, as I've started, you've got to aspire to be the best in your country and that would be the England manager.
"If we're not up to it in certain areas we have to improve."
Ray Wilkins won 84 caps in England's midfield between 1976 and 1986, and he agrees with Carragher.
"I'd like to see an English manager," stated the former Chelsea, Manchester United and AC Milan player.
"We have attempted [to go for the best foreign coach], we've tried. We haven't gone that far at World Cups with foreign coaches. An English guy understands the English footballer."
Carragher also suggested that Premier League academies need to focus on English talent.
"We talk about players in academies not getting a chance but one of the reasons why they don't is because players from every other country want to play there," the 33-year-old commented.
"Our academies are not now just full of local players, they're full of foreign players as well and that's a bit of a problem for me.
"I think no foreign players should really leave their country until after 18 or maybe 21. The academy should be for local players."