Former Blackburn star Colin Hendry worried over club's future
Last updated on .From the section Football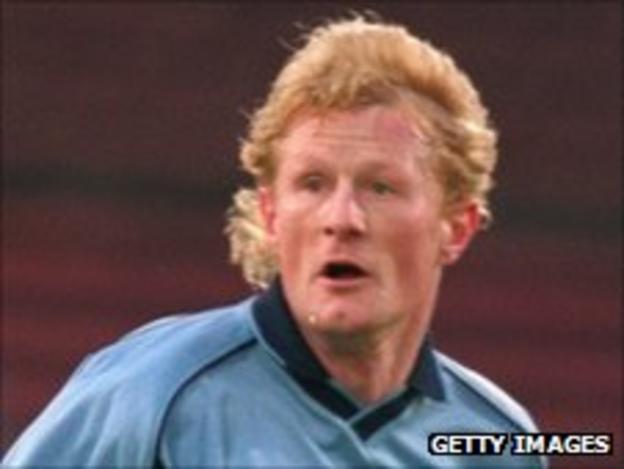 Former Blackburn defender Colin Hendry has admitted he is concerned about the direction the club is heading.
Rovers, who were bought out by the Indian-owned Venky's Group in November, are currently languishing in the Premier League's relegation zone.
He told BBC Radio Lancashire: "I'm very much like a lot of people who are unsure as to what's happening.
"There are so many decisions made that haven't worked and that's from the people who own the club."
Hendry, who was part of the Blackburn squad that won the Premier League title in 1995, added: "We can talk about the football and (manager) Steve Kean and how the team's done, but with all the different departures from within the football club, is it being run properly?
"This is something that's been very close to the fans' hearts. Big business magnets are buying football clubs, they're very, very wealthy people and it seems to be a bit of a toy to a lot of different people.
"I don't think it'd be a toy to them if they were losing money because they need to be better at what they're doing in that club. They need to run it better."
Hendry also feels the abrupt sacking of former boss Sam Allardyce within days of the club's takeover set a precedent for their recent struggles.
"When you've got a tried and trusted manager in Sam, irrespective of how he sets his team out or how he plays the game of football, it's a surefire way of getting results," said the former Scotland captain. "To change that you've got to change it for the better.
"Don't get me wrong, when someone comes along to buy a club, they can then do what they want with it.
"But when you're talking about a football club, it's a business as well as something important in people's lives and it's vitally important that they get it right."