Ivan Gazidis insists Arsenal do not need Champions League
Last updated on .From the section Football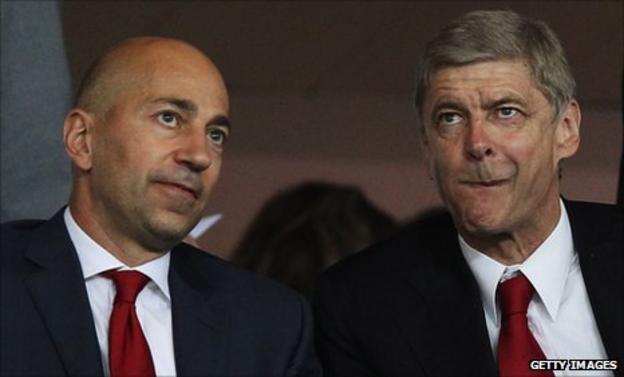 Arsenal could still compete financially with their rivals if they missed out on a Champions League spot, according to chief executive Ivan Gazidis.
The Gunners earned £26m from Europe last season but Gazidis believes they could still keep pace with the top English clubs without it.
They currently sit 15th in the Premier League table, 12 points behind leaders Manchester United.
"Every club has the temptation to think that money is the answer," he said.
"We would rather qualify for it but we have a really sustainable model that can cope. Not just cope, but we can do well and compete.
"It would be very foolish to build a business model that relied on being in the Champions League for perpetuity and I don't think any clubs do that and, if they do, then they probably aren't being run as responsibly as they should be."
Arsenal - who have been in the Champions League in each of the past 14 seasons - bought in £64m in transfer fees in the summer and spent £48.3m, with over half of that spent on transfer deadline day as Arsene Wenger boosted his squad with the signings of Andre Santos, Per Mertesacker and Mikel Arteta.
Gazidis was also quick to add that the Gunners would be able to compete with Chelsea and the two Manchester clubs in terms of player wages.
"We don't have a salary ceiling, I don't know where that story comes from," said Gazidis, who was speaking at Leaders in Football conference.
"We have a very sophisticated business model that looks at what we need to do to compete today and what we need to do to compete next year and five years from now."