St Brelade beat Jersey Nomads to go top of Championship
Last updated on .From the section Football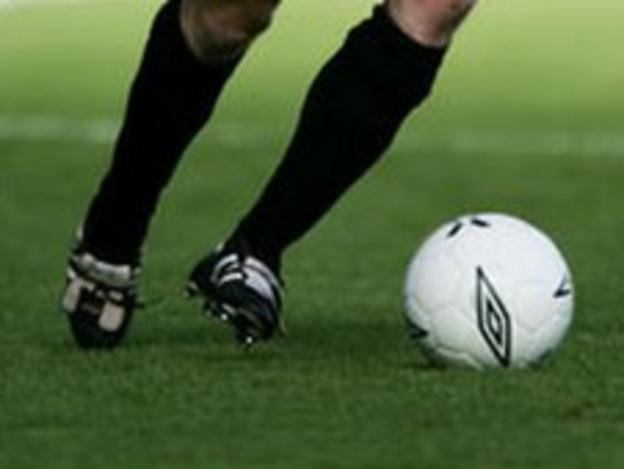 St Brelade have gone top of Jersey's Championship after a 4-1 win over previous leaders Jersey Nomads.
Sammy Wright had given Nomads the lead after three minutes but goals from James Walsh, Kyle Hampshire, Dane Sutton and Danny Flynn gave St Brelade the victory.
St Brelade are the only team with a record of three wins from three games.
They are two points clear of Beeches, who beat Mapgies 1-0 at the Airport thanks to David Nolan's goal.
St Martin/SCF drop to fourth after they lost 3-2 at St Clement.
Former island strikers John Rutter and Jimmy Reilly were on target for St Clement, as was James Jones.