Jeroen Tesselaar photographs life behind-the-scenes at St Mirren

By Annie McGuire
BBC Sport Scotland
Last updated on .From the section Football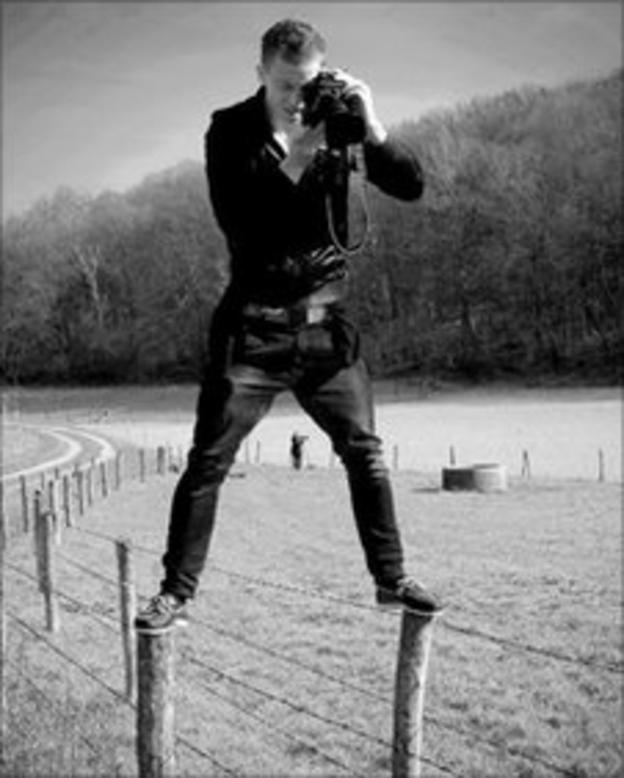 When you meet Jeroen Tesselaar, there's absolutely no question of his first love.
It was always going to be football that consumed the 22-year-old since he signed his first contract as a teenager.
But, seven years ago, in the hours around developing his talent on the field, Tesselaar bought his first camera.
"Football was the first thing, but you have spare time so photography became my second thing!" he tells me at St Mirren's Greenhill Road stadium.
"It is a very quiet hobby, you're not having to exert yourself. I don't think it is that unusual hobby for a footballer.
"It is very relaxing. I live in a village in Holland, so I go by bike or walk and take pictures."
Now in Scotland, Tesselaar can be found cycling up the local Glennifer Braes to find subject matter, but that rural pursuit is a very different prospect to our request to document life behind the scenes at a football club.
Scottish footballers in particular have a reputation for being difficult at times and are perhaps not the most receptive to artistic pursuits, but Tesselaar says most were happy to feature.
"At first, they looked at the camera. They knew I was a photographer, so they already think I am a bit weird - also because I go around by bike!
"But most of the boys were happy to be in the pictures. I prefer the ones who don't want to be in them. That works better.
"I don't want someone who is looking in the camera. I want to be invisible."
The resulting collection of photographs give a unique player's-eye-view of life at a Scottish Premier League club - and fittingly are in black and white, the club colours.
However, Tesselaar says his style was set before his move to Paisley.
"Before I went to photography school, I never shot in black and white, but in the first year we had to start only in black and white: no colour allowed. But I like black and white now: and it fits with St Mirren."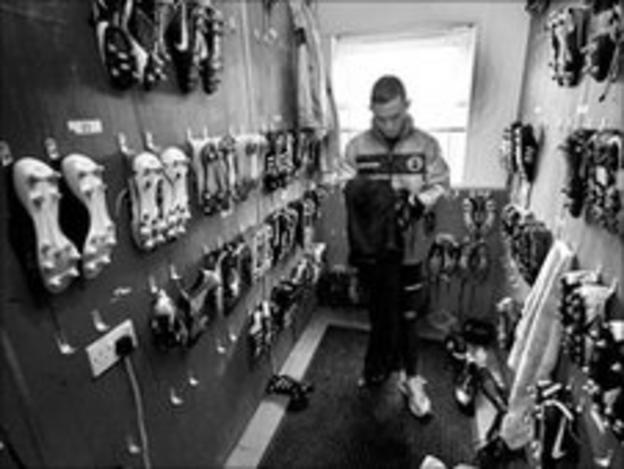 Tesselaar signed in the summer and has been a key component of manager Danny Lennon's aim to play attractive football.
"I like the style of football. It is nice to play that kind of football. It's not just long balls, we actually play football as it should be," he adds while pointing out that St Mirren are not alone in playing attractive football in Scotland's top flight.
"Kilmarnock also played nice football when we faced them and Celtic too, so we are not the only ones.
"It easier to accept losing when you are playing nice football. When you have got a manager who doesn't really want to play football, and you have two or three players who DO want to and the rest are just hitting the ball long, you get arguing and things not working. It's not like that here."
So Tesselaar's creativity off the pitch continues to be mirrored in St Mirren's football on it, with the fans hoping he can contribute to a picture perfect end to the season.