Peterborough United chairman chief charged for Tweet
Last updated on .From the section Football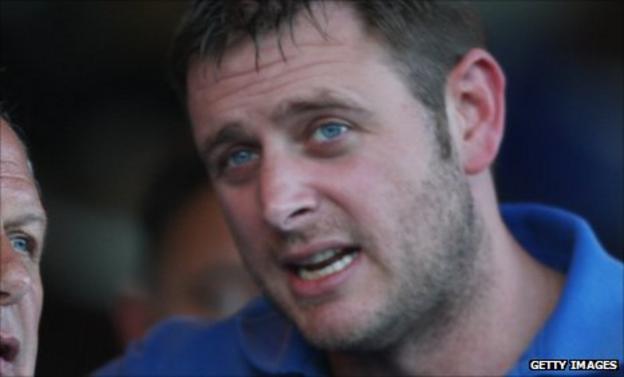 Peterborough United chairman Darragh MacAnthony has been fined £2,000 by the Football Association for comments he made on Twitter.
"Wouldn't it be nice to get referees with balls the size of melons instead of peanuts sometimes?" he wrote of match official Tony Bates in September.
The owner of the Championship side added: "Another home ref today."
After requesting a non-personal hearing the Posh chairman was fined and warned as to his future conduct.
Posh lost the game 1-0 with Mark Noble's penalty proving the difference.
MacAnthony has since reacted to the charge through his Twitter account: "No comment or I'll be charged again. Re managers and referees: The FA police managers etc, who polices the officials when they make errors or mistakes etc?
"My comments are private and for friends only so weird how I was charged but haven't got time to fight it to be honest."
Meanwhile, manager Darren Ferguson and his assistant Kevin Russell have received a similar charge for an incident in .
They have until 10 October to respond to an accusation of using "language and/or behaviour amounting to improper conduct".